Terms & Conditions
The following Terms and Conditions apply to users, viewers and all people who have access to this site. By using or viewing this site, you agree to its terms. If you do not agree, do not use this site.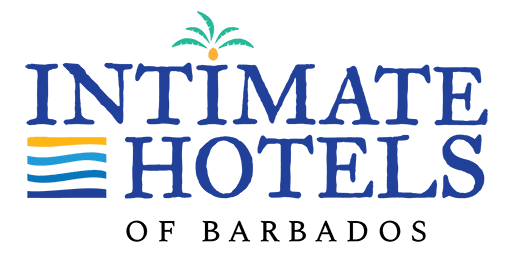 RESTRICTIONS ON USE
Material from this site may not be copied, reproduced, distributed, republished, uploaded, posted, or transmitted in any way without the prior written consent of Intimate Hotels of Barbados. Neither title nor intellectual property rights are transferred to you by use of or access to this site; rather, all rights, title and interest in and to all aspects of the site remain the property of Intimate Hotels of Barbados. Material on this site is provided for lawful purposes only.
RESTRICTION OF LIABILITY
Under no circumstances shall Intimate Hotels of Barbados, or its affiliates, subsidiaries, parent or related companies be liable for any damages whatsoever (including, but not limited to direct, incidental, consequential, indirect or punitive damages), harm, or injury that relate to, arise out of, or result from the use of, or access to, or the inability to use, any of the materials of this site, or are caused by any failure of performance, error, omission, interruption, defect, delay in operational transmission, computer virus or line failure. The material on this site could include technical inaccuracies or typographical errors. The materials on this site are provided "as is" and without warranties of any kind, express or implied. To the fullest extent permissible by applicable laws, Intimate Hotels of Barbados disclaims liability for negligence and disclaims all representations and warranties, express or implied, including but not limited to implied warranties of merchantability, fitness for a particular purpose, or non-infringement. Intimate Hotels of Barbados does not warrant that the functions contained in the material be uninterrupted or error-free, that the contents will be correct, accurate or reliable, or that this site or the server that makes it available are free of viruses or other harmful components. You (and not Intimate Hotels of Barbados) assume the entire cost of all necessary servicing, repair or correction.
SUBMISSIONS
All remarks, suggestions, ideas, creative concepts, graphics, or other information communicated through this site or otherwise sent to Intimate Hotels of Barbados (together the Submission) will forever be the exclusive property of Intimate Hotels of Barbados, who will not be required to treat the Submission as confidential, and will not be liable for any use or disclosure of the Submission, and need not provide any compensation or acknowledgement for the Submission.
JURISDICTION
This agreement shall be governed in accordance with the laws of Barbados. Except as described otherwise, all materials in this site are made available only to provide information about Intimate Hotels of Barbados, which controls and operates this site from Belleville, St. Michael, Barbados and makes no representation that these materials are appropriate or available for use in other locations. If you use this site from other locations, you are responsible for compliance with the applicable local laws.
TRADEMARK INFORMATION
Any logos, and all other intellectual property used herein are owned by Intimate Hotels of Barbados and/or its affiliates, subsidiaries, parent or related companies. The use or misuse of these trademarks or any content of this site, except as provided above, is strictly prohibited. Copyright Intimate Hotels of Barbados All rights reserved.