Explore a wide variety of beautiful local craftwork
Explore a wide variety of stunning local craftwork created by exceptionally talented artists on the island.
If you're looking for a taste of the rich and vibrant Afro-Caribbean heritage, Barbados is the place to be. This tropical island is bursting with talent as is evidenced by its unique art. Beading, watercolors, basketry, mahogany carvings, shell work, jewellery, fine wood, metal sculptures and pottery work are all excellent examples of the island's artistry. Dotted across the island, you can find craftspeople showcasing their exquisite work, made from the island's readily available natural resources like clay, wood, pandanus grass, palm leaves, bamboo, shells and leather. You will also have the privilege of engaging with our local craftspeople, as they showcase their art at the yearly cultural festivals and markets, such as the Holetown Festival in February, the Oistins Festival during Easter in early April, Bridgetown Market during Crop Over in July and the Barbados Museum's Christmas Fair in December. 
Must See…
Experience related attractions, locations and services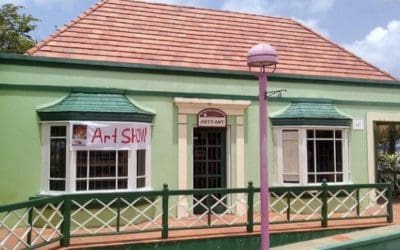 Opening Hours: Monday - Friday: 10:00 a.m. - 3:00 p.m. Location: Pelican Village Craft Centre, Dre's Bar Contact: 1 246-244-4091 Specialties: Product Features: Convenient prices for craft supplies... Stay in touch
Stay informed with monthly updates on the latest events and activities in Barbados.