Experience Barbados at night
The nightlife in Barbados is as rich and diverse as the island itself, offering choices for people of all ages. Whatever your own personal taste may be, there is something happening tonight that will tickle your fancy -from elegant to romantic- from the North West Coast of St. Peter through to the West Coast of St. James and St. Michael, onto the South Coast.
Must See…
Experience related attractions, locations and services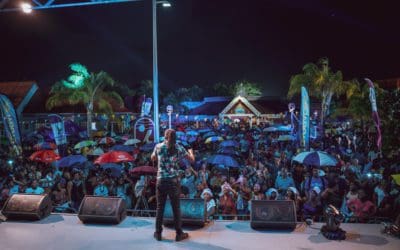 On the outskirts of Bridgetown, nestled in the bay , is Harbour Lights, well known as one of the best nightlife spots. Harbour Lights hosts a mesmerizing beach extravaganza and dinner show every... Stay in touch
Stay informed with monthly updates on the latest events and activities in Barbados.