Starting from USD

$

163.00 per night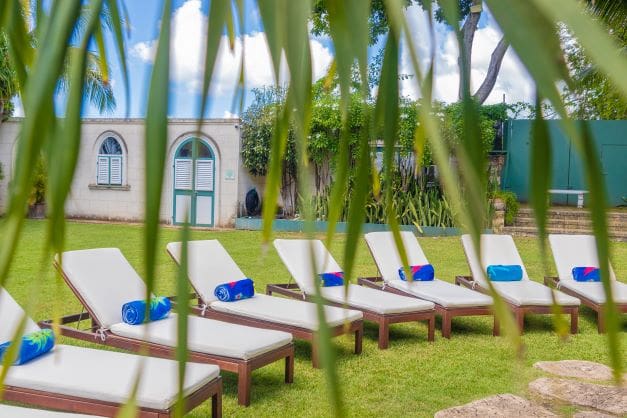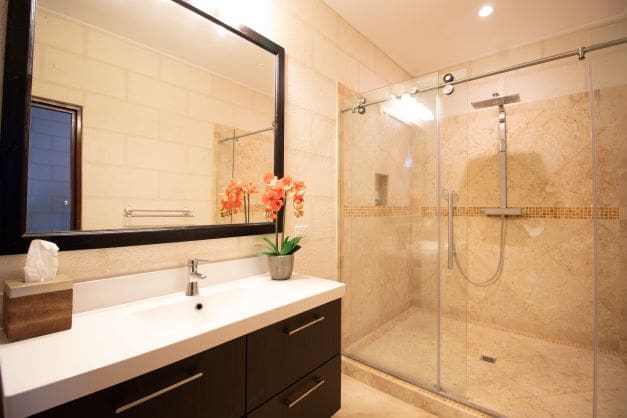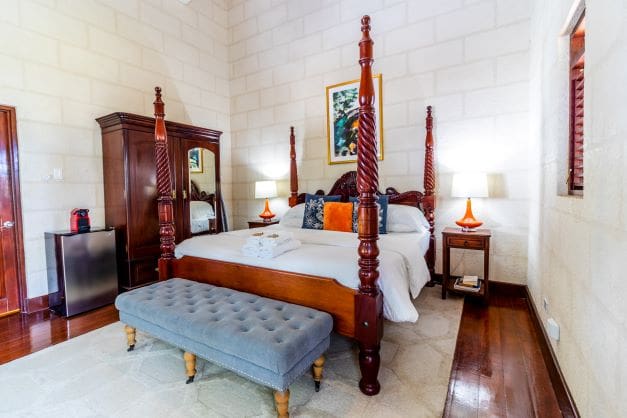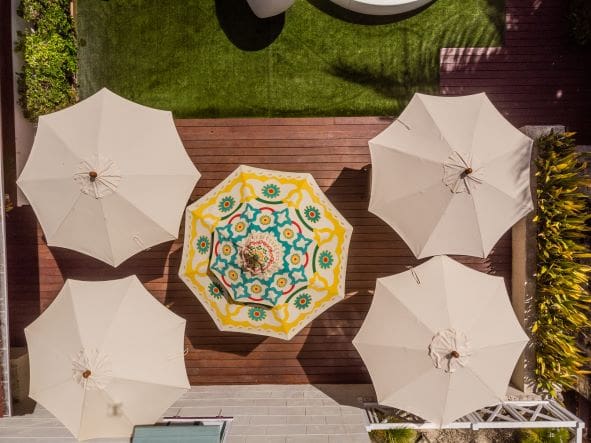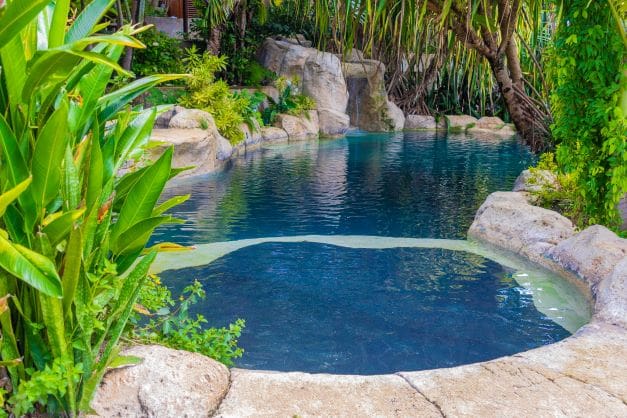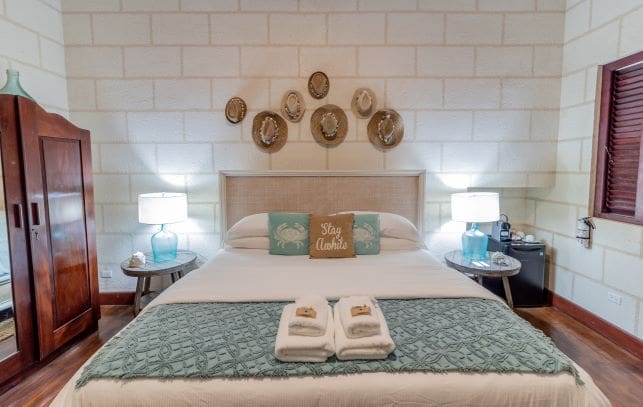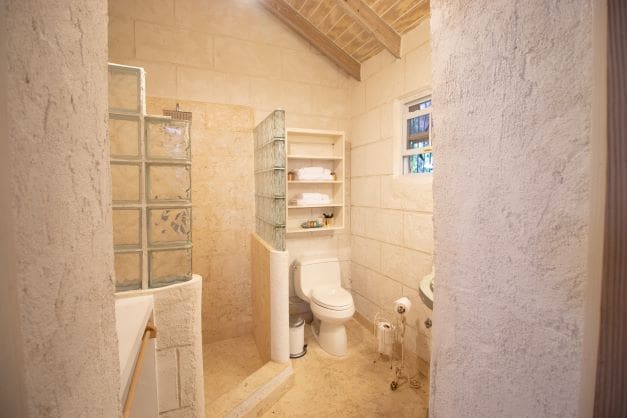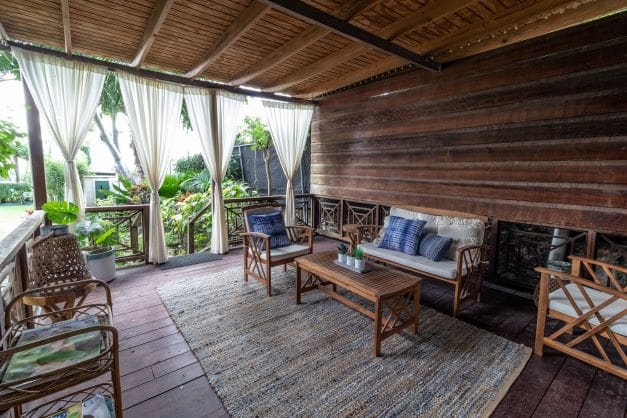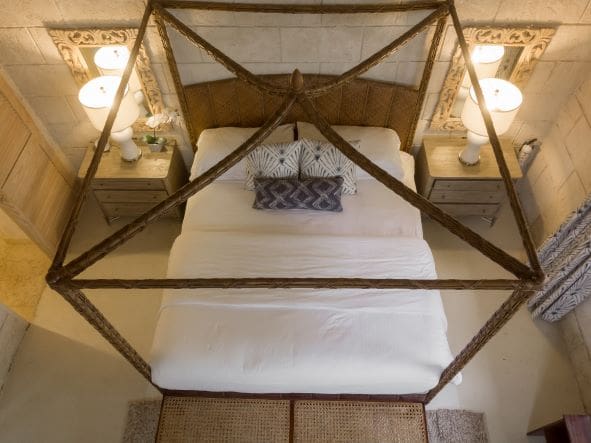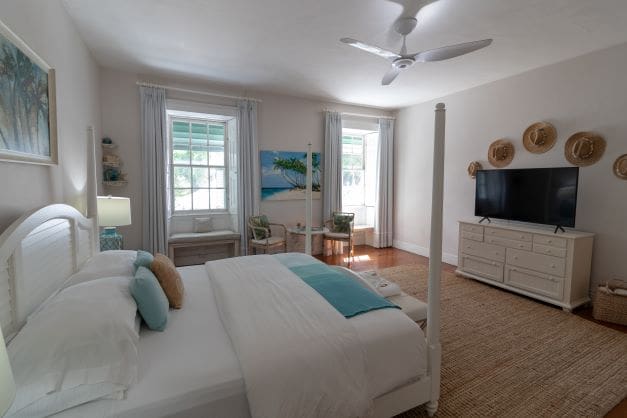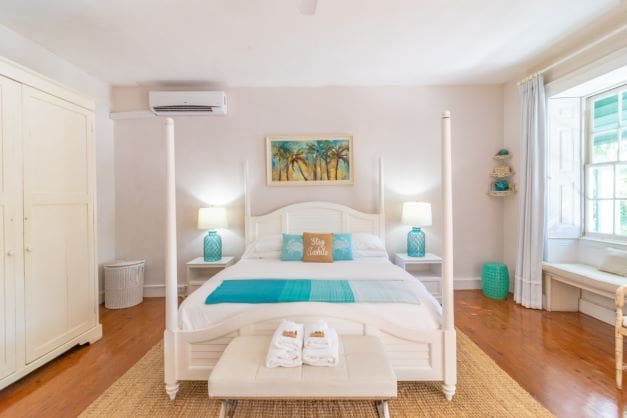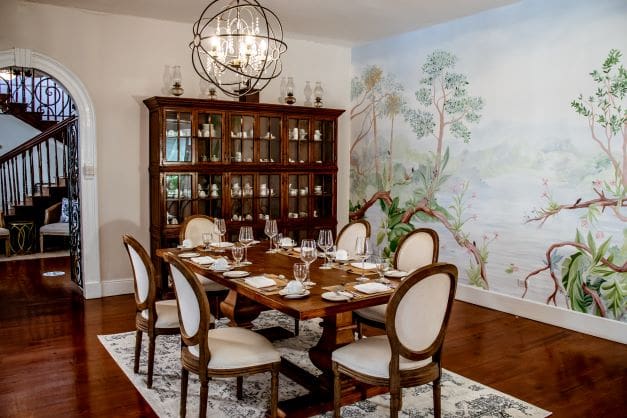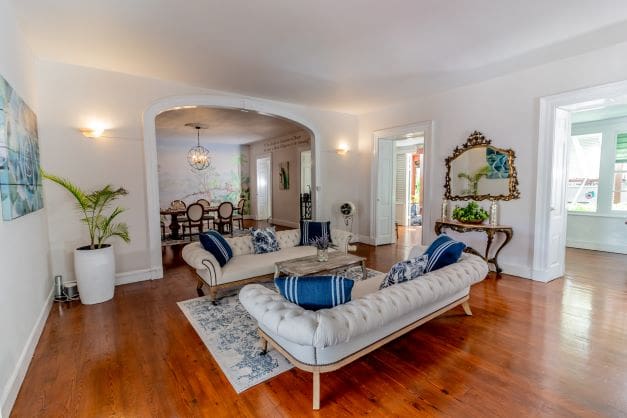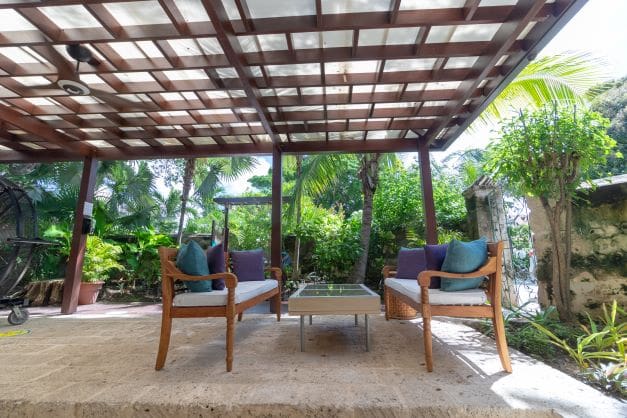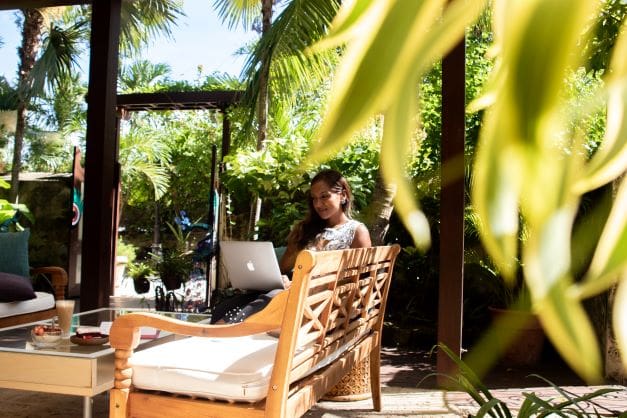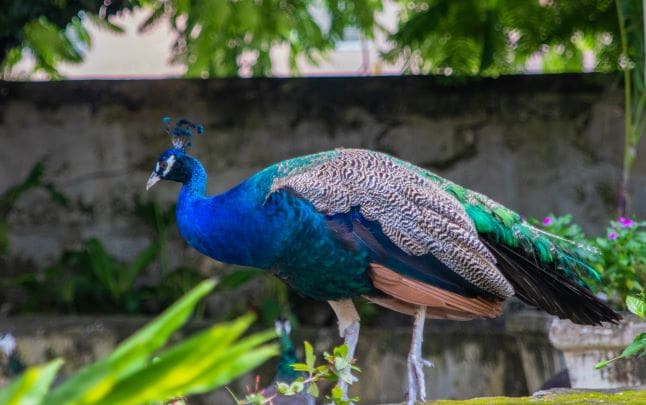 Sweetfield Manor
We are centrally located in the South of the island on the outskirts of the capital city, Bridgetown. This stately boutique hotel overlooks the lush south coast with views ranging from the seaport to Needhams point. Sit back and relax, enjoying delicious meals at our on-property Pavao Restaurant which opens daily for in-house dining from 7:30 am until 9:00 pm.
Sweetfield Manor is a historic site and has a rich history of being the original home of the founders of Cockspur Rum! We are in walking proximity to the Garrison Savanah, another Barbadian treasure, which is also one of Barbados' UNESCO World Heritage Site. 
Each of our rooms has its individualized features ranging from antique to modern and as such none of the rooms are alike. Attractive amenities range from a Firestick, to in-room fridge, air conditioning, a ceiling fan, blow dryers, body lotion, shampoo, conditioner, as well as the convenience of a kettle and tea.
Surrounded by lush therapeutic greenery, Sweetfield Manor is secluded but accessible. On the property is a beautiful lagoon pool surrounded by a variety of tropical trees and beautiful gardens, made even more appealing with the special touch of our signature, relaxing, personalized attention.
Be sure to take beach strolls at Browns beach which is within walking distance and is great for sunbathing, swimming and general relaxation.
A Sweefield Manor experience is a worthwhile addition to your bucket list.
Rates
Common Entrance Packages
Kids Carnival
Adults BDS $10.00
Kids BDS $5.00 (Kids Ages 4-10)
Reviews
Google reviews
Toni Estwick
Lovely place to have Brunch. The staff were very pleasant and the atmosphere was very calm and relaxing. I love it there.
Wayne Williams
Awesome place to visit.
Nicole Bedari
Excellence Sweetfield manor boutique hotel needs to be your first point of call for your stay in Barbados. A welcome relief from 80s style chain hotels which often time lack character & ambiance. This super relaxing colonial style plantation manor house (approved listedBB) is ideal for initial quarantines or a lovely way to disappear in the middle of town. Several of the original rooms come with adjoining patios equipped with swinging beds and a cute chaise lounge offering the ultimate ambiance for a relax & reset. With the new adjustments to travel it makes the whole experience even better. Also makes the perfect WFH office. This old merchant's house overlooking the Historic Garrison, has garden, pools & the beach at Carlisle Bay. The staff are really helpful and friendly & management are greatly accommodating. Book in advance as there's limited capacity. Wish we could stay here all month but the show must go on. #sweetfieldmanor #boutiquehotel #wfh #Barbados #thetravelingtherapist #quarantinelife #quarantinetravel #travelgram #girlswhotravel #wanderluster #travellist #thetravelingtherapist #travellist #explorer #traveladdict #adventure #lovebarbados
Crystal Prudhomme
The place is beautiful
Signed – Sealed Delivered
The couple timed I've been there for both bysiness and personal reasons, the experience was great! The grounds of course the peacocks are a must see!!!!!
John Torrence (Magnum boss)
Easy access great atmosphere great staff
Booking.Com
Daniel, gb
Reservation number 3257686874
Basic categories
Staff: 10
Cleanliness: 10
Location: 10
Facilities: 10
Comfort: 10
Value for money: 10
A truly hidden jewel!
This is an amazing property! So much more than the price suggests! All the rooms are well decorated and maintained, each with their own unique personalities, the bar and restaurant offer a great range of drinks and outstanding food! The jewel in the crown is the Lagoon pool and Jacuzzi! Wow just wow!! I could go on and talk about the Peacocks and Monkeys in the gardens everyday and the amazing treatments I enjoyed at the on-site spa……if visiting Barbados…this is a 'Must Sta'!!
Absolutely nothing to report! See above!
Dru-Ellen, Ic
Reservation number 3433636704
Basic categories
Staff: 10
Cleanliness: 10
Location: 10
Facilities: 10
Comfort: 10
Value for money: 10
Greatness
What I Loved most was the peacpcks roaming freely at the property and above all the staff.
Cj. Bb
Reservation number 2224709995
Basic categories
Staff: 10
Cleanliness: 10
Location: 10
Facilities: 10
Comfort: 10
Value for money: 10
I like the way it was so lovely with the antique finishes in the rooms and the name stands up for itself historic hotel it was wonderful
Expedia
By Jon on Hotels.com
10 out of 10
Fantastic hote.
Date: Oct 9, 2021
Fantastic location for exploring the island a short drive from the beautiful beaches. The staff were excellent and went above and beyond to ensure we were happy. The hotel is located in an old plantation and you can spend the evening watching the monkeys play.
By Rean on Expedia
5 out 5
Posted Aug 25, 2021
The rooms were very spacious and full of rich history. The beds were quite comfortable and the area was very quiet. The surroundings were absolutely beaufil
Comment from Hotel Management
Aug 25, 2021 by Sweetfield Team
Good morning Ream, thank you for your review
By Sylvia by Hotels.com
8 out of 10
A cute little spot
Posted 17 August, 2021
Lovely room, and even better private patio!
Comment from Hotel Management
Aug 20, 2021 by The Sweetfield Team
Thank you for your kind review
Anonymous on Expedia
Posted Aug 14, 2021
Beautiful place
Comment from Hotel Management
Aug 20, 2021 by The Sweetfield Team
We appreciate your review
Booking.Com
Expedia
Details
Price
: Starting from USD
$

163.00
per night