Starting from USD

$

108.00 per night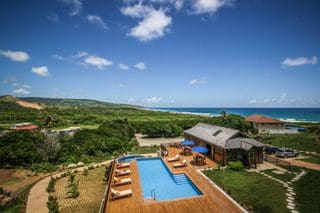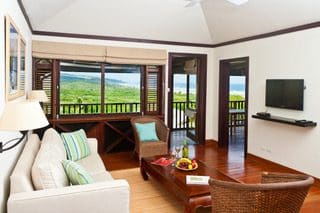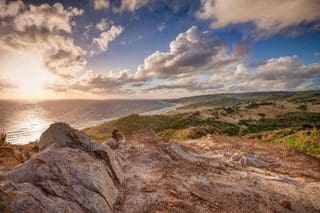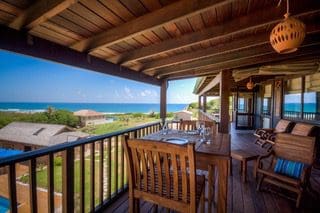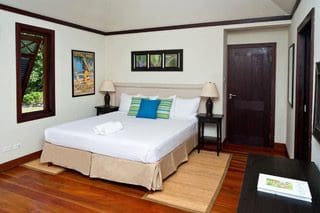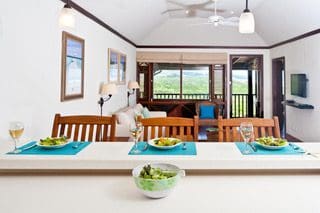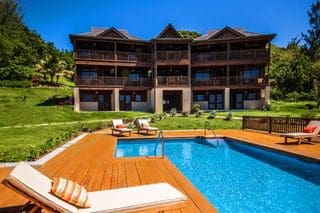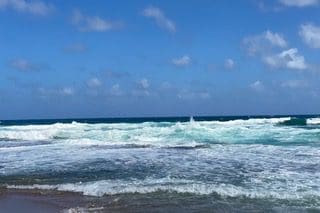 Santosha
 The rural and tranquil setting of Santosha and the far-reaching views over the unspoiled countryside and eastern coast is key to its character and allure. This charming chalet-style property is located in St. Andrew, on Barbados' popular east coast. 
Built from sustainable hardwood is a haven for hikers, beachcombers, surfers and those wanting to truly relax. With ten spacious self-catering suites, a large pool and a communal clubhouse, it is perfect for individual guests and families, while larger groups of up to 28 guests can rent the entire property.  
The beautifully-designed property consists of a three-storey block of one-bedroom and studio apartments. Upper floor one-bedroom suites have generous balconies with ocean views, perfect for al fresco dining, while garden-level studio suites open to mature gardens and the pool. All bedrooms are air-conditioned, and there is secure on-site parking, EV charging and complimentary wifi throughout. 
Reviews
"The apartment was beautiful with stunning views of the east coast. It was spacious and very comfortable and the staff were very friendly."
Guest name: Khary
Country: United Kingdom
"This was the ultimate getaway, it was peaceful and exactly what I needed for my staycation to rest and relax."
Guest name: Shanice
Country: Barbados
"We loved how it located away from the busy west coast, It was a little paradise where we could relax by the pool and forget the world for a few days."
Guest name: Will
Country: United Kingdom
"The view is amazing, it's peaceful and quiet, very relaxing. The place is fabulous."
Guest name: Anne
Country: Ireland
The most beautiful location, the view was just stunning. Very friendly and helpful staff. Loved the pool also, which was always empty for an evening swim."
Guest name: Mnoomoo
Country: United Kingdom
"The staff and accommodations were excellent. This is our second visit at Santosha and plan to stay there again!"
Guest name: Jennifer
Country: United States
"There was beautiful views, fresh air, spacious, clean, nice easy check in & out."
Guest name: Neilam
Country: United Kingdom
5/5 Excellent
Verified traveler
Travelled with partner
Feb 26, 2020
J Liked: Cleanliness, staff & services, amenities, property conditions & facilities
Beautiful views of big waves crashing. The property is on a tropical hill side with wild green monkeys. The rooms are big and nice. I highly recommended this place
Details
Price
: Starting from USD
$

108.00
per night