Starting from USD

$

125.00 per night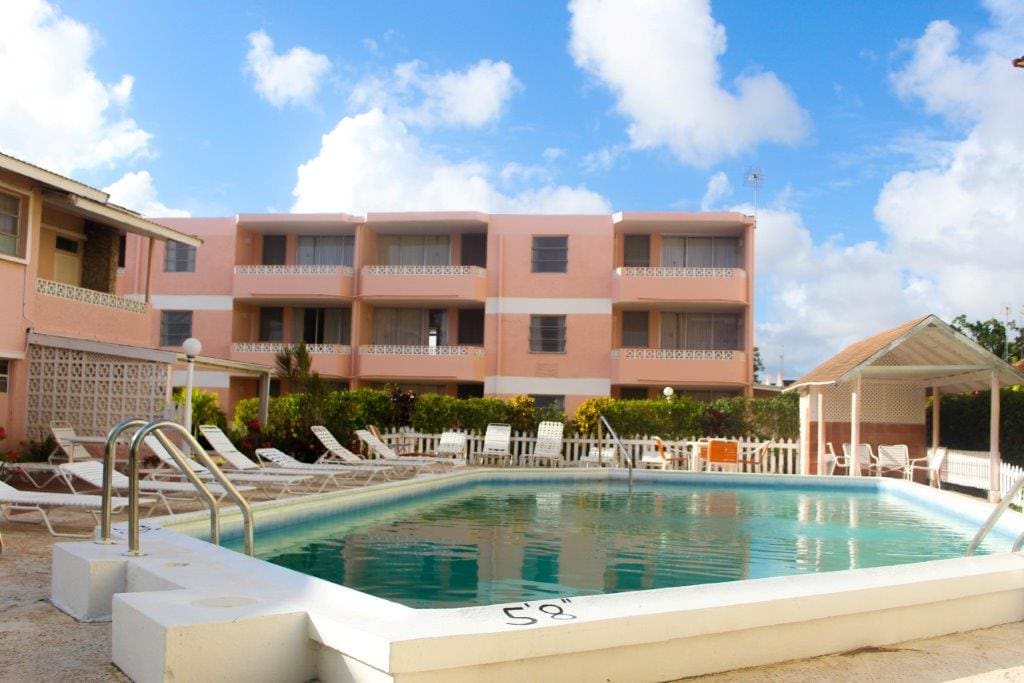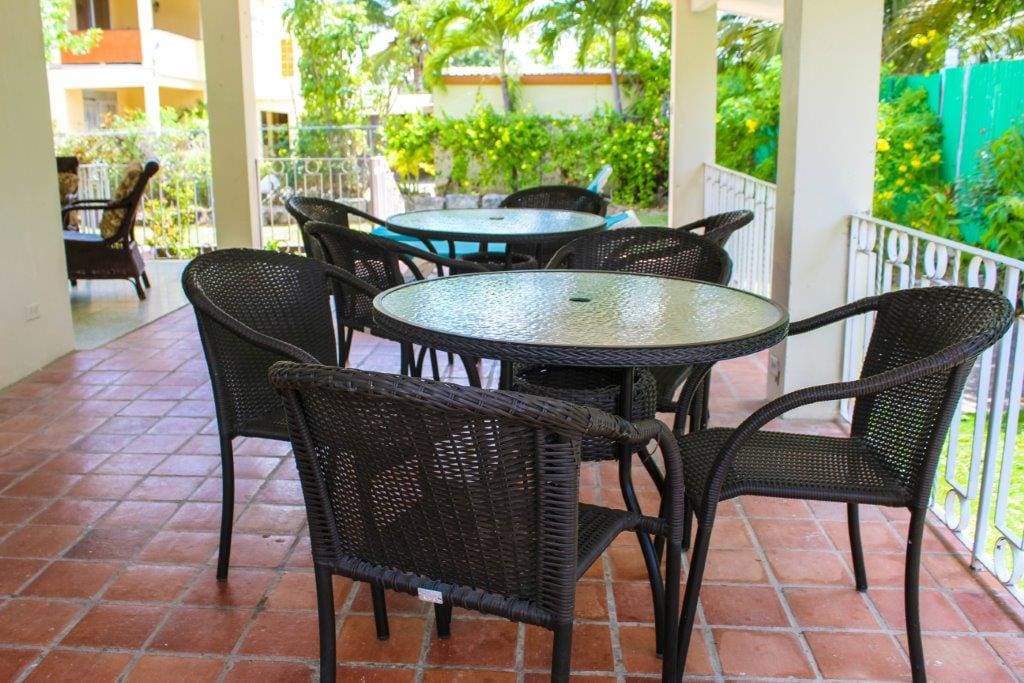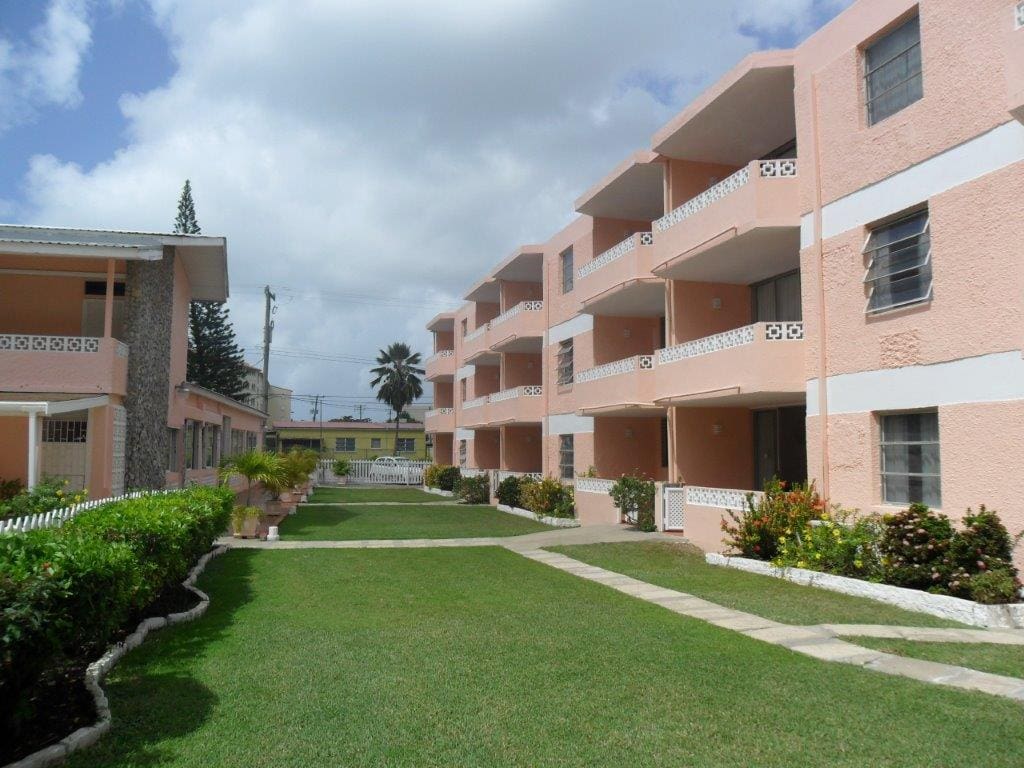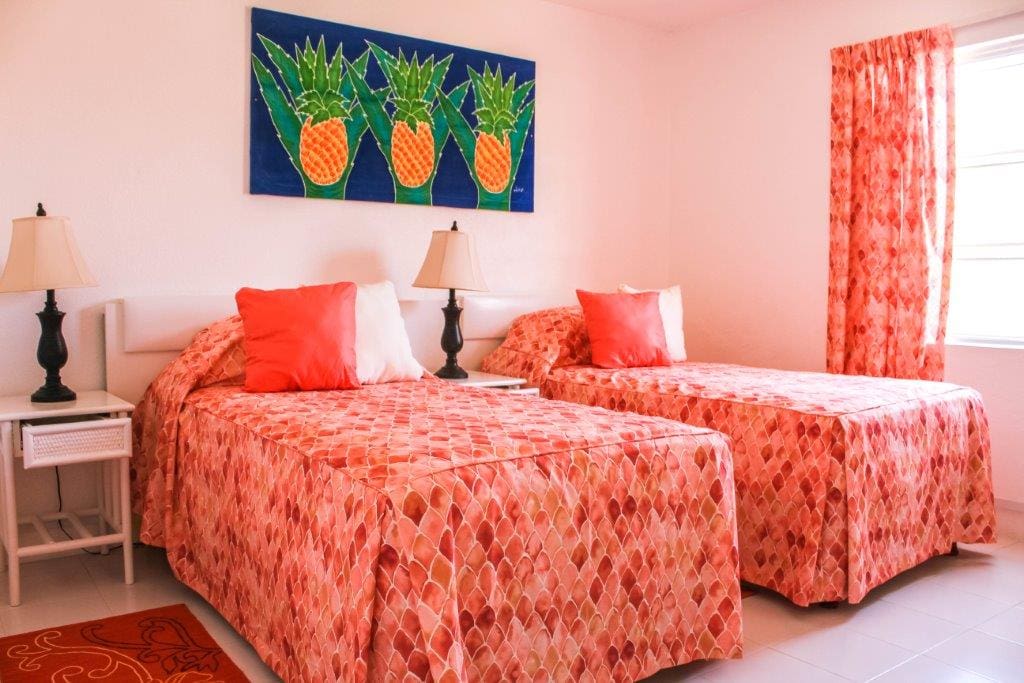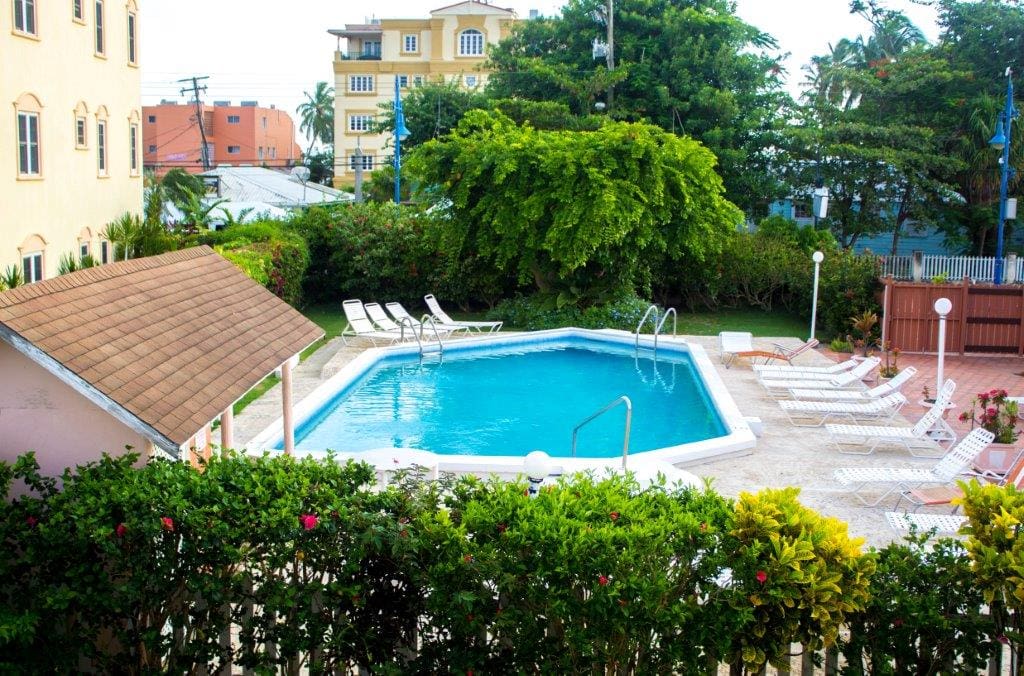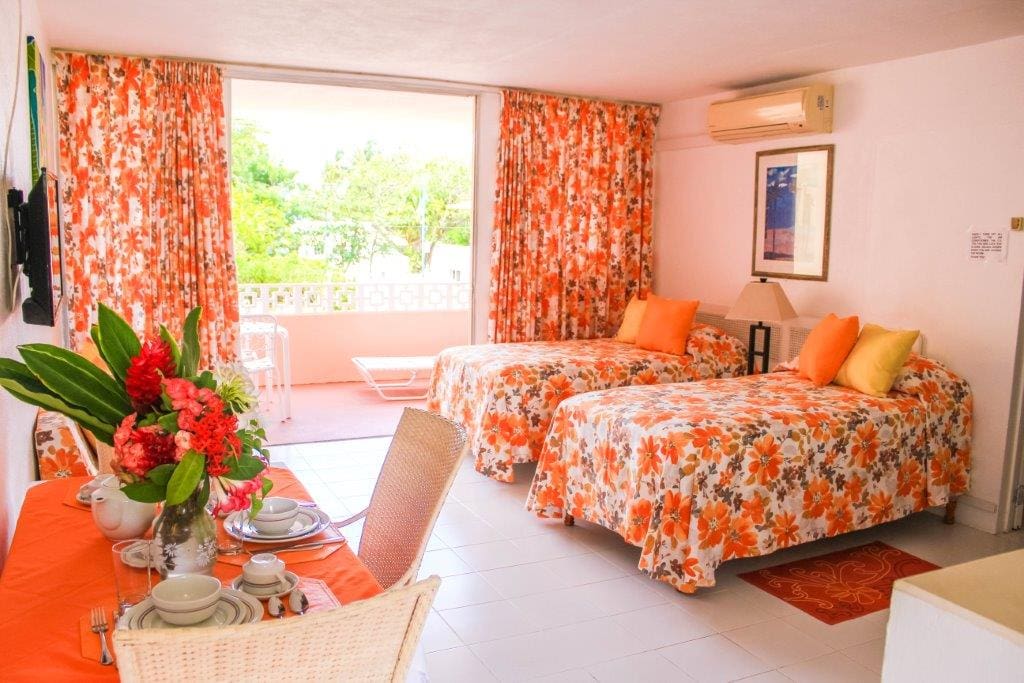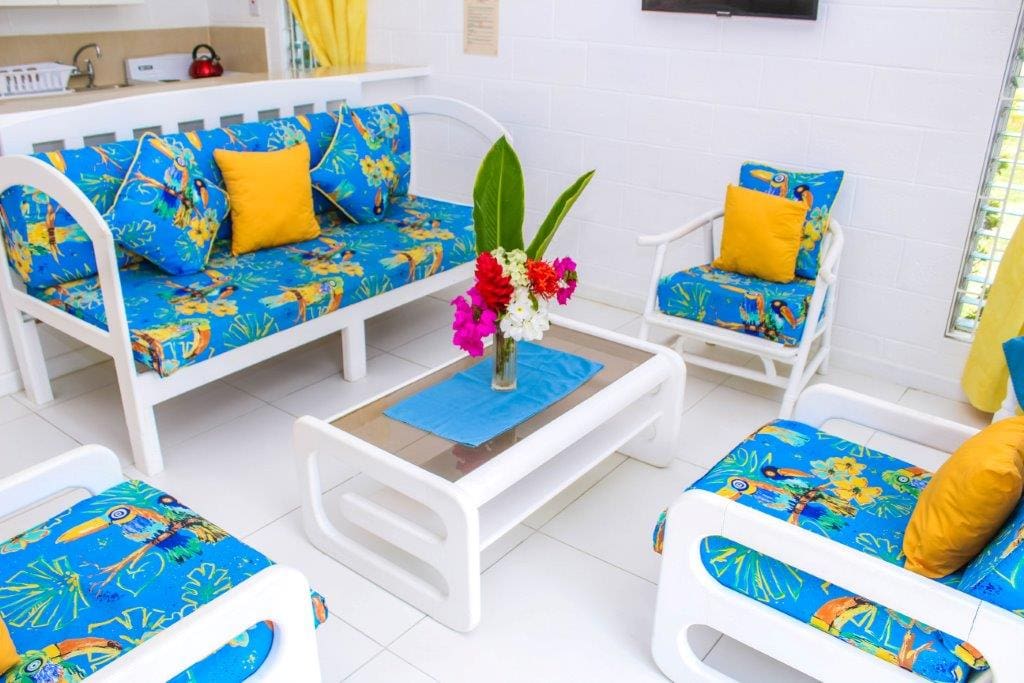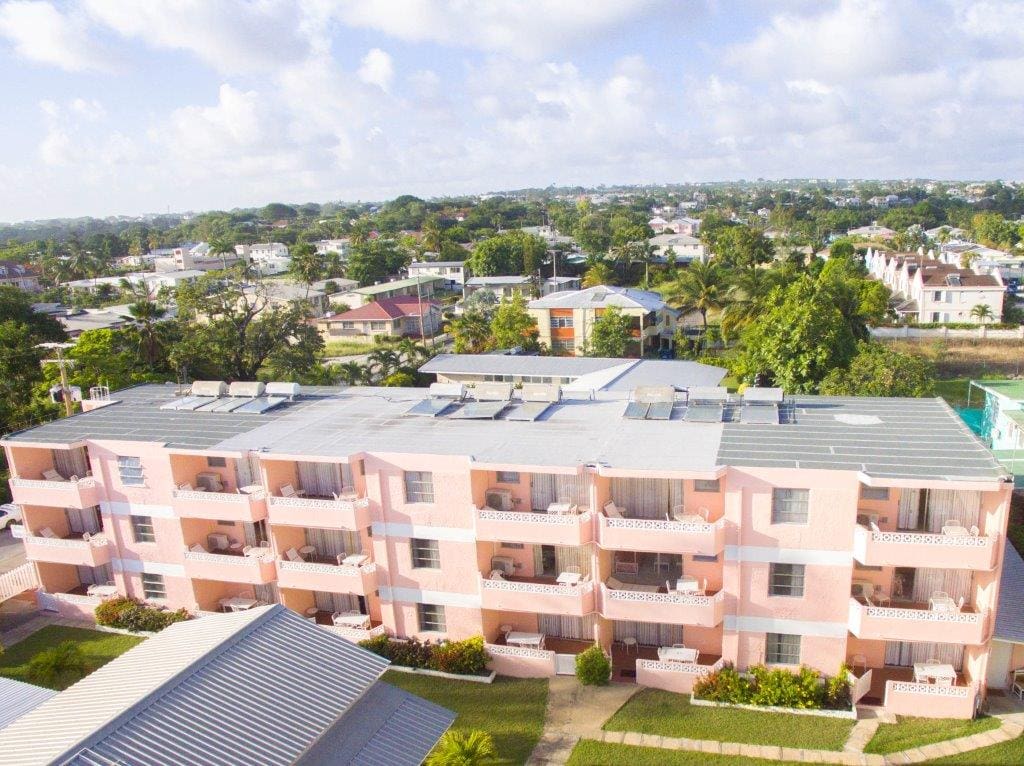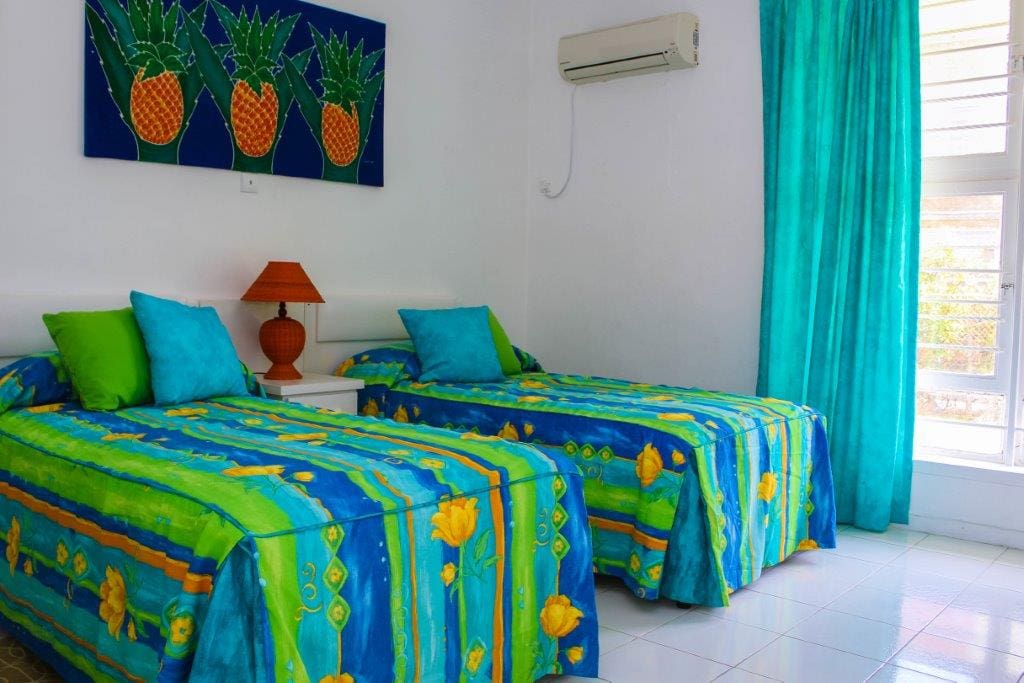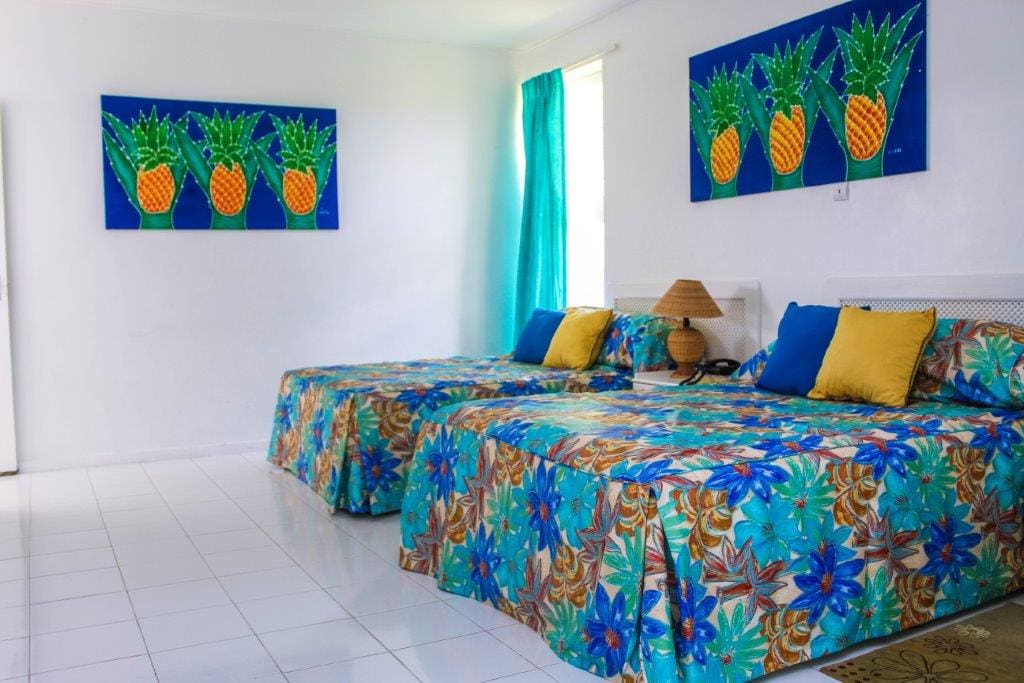 Monteray Apartment Hotel
Our Hotel meets all of your needs, from the moment you step into our beautiful lobby. We are a small family-owned and operated hotel that has been providing quality service for over 25 years, ideally located in 2nd Avenue Dover, which is at the end of the lively St. Lawrence Gap on the South Coast of Barbados. We are situated eleven (11) km away from Grantley Adams Airport & eight (8) km away from Bridgetown City Centre. This area is unique, offering vibrant nightlife, including restaurants and bars, hosting many cultural events and offering a scenic view of the beautiful Dover Beach.
Our guests are very important to us, so our courteous and friendly staff's main focus is providing efficient service; we have been delivering our best to local and international guests for many years.  Our on-property restaurant, Irie Kitchen, is a favourite with guests who also have the choice of preparing their own meals in their kitchenettes and can shop at the convenient Dover Market, Massy Stores or Trimart nearby.  Our accommodation sizes are varied, so you can choose from four options when booking; selections include spacious studios, one-bedroom apartments, a two-bedroom cottage or a three-bedroom villa, all-equipped private bathrooms and air conditioning as well as fully-equipped kitchenettes. See our amenities list for the range of property and room amenities.  Visa / Master / American Express Credit Cards Accepted.
We can promise guests not only great on-site service and relaxation but also convenient and easy access to nearby nightclubs and a beauty salon, Beginning Beautiful. A basketball and football field is in walking distance on the St. Lawrence Gap strip. Charles watersports is nearby for those who are water and beach enthusiasts. There is also easy access to banks, such as  Republic Bank (Barbados) Limited, First Caribbean and First Citizens; souvenirs can be purchased from the nearby Straw Shop. An added advantage is that we are relatively close to the Garfield Sobers Gymnasium for events held there and we are in proximity to the US Embassy if you are coming to access their services.
Reviews
Very relaxing and comfortable. Staff was sooo welcoming and helpful. Environment was very clean
Enjoyed my stay and would stay there again.
Hotel staff were friendly and extremely helpful! Staff arranged to pick up groceries for guests that were in quarantine.
All good no complaints.
Wonderful staff, nice place to stay.
Apartment was big and very luminous. Lots of storage space. Large patio. Reception staff were wonderful. Phoning me to check if I was ok during quarantine and picking up stuff for me at the supermarket. Repairs were fixed immediately. Felt very safe. There is a security guard at night. Location is great near the beach, supermarket, cash machine, bar and restaurant, etc. There is a restaurant onsite called Irie. Access to the pool once I got my second negative test.
Good value for Barbados, studio was large, pool was lovely and staff very efficient and friendly. Location was perfect. Shame about the current situation. Strong Wifi.
Details
Price
: Starting from USD
$

125.00
per night