Starting from USD

$

80.00 per night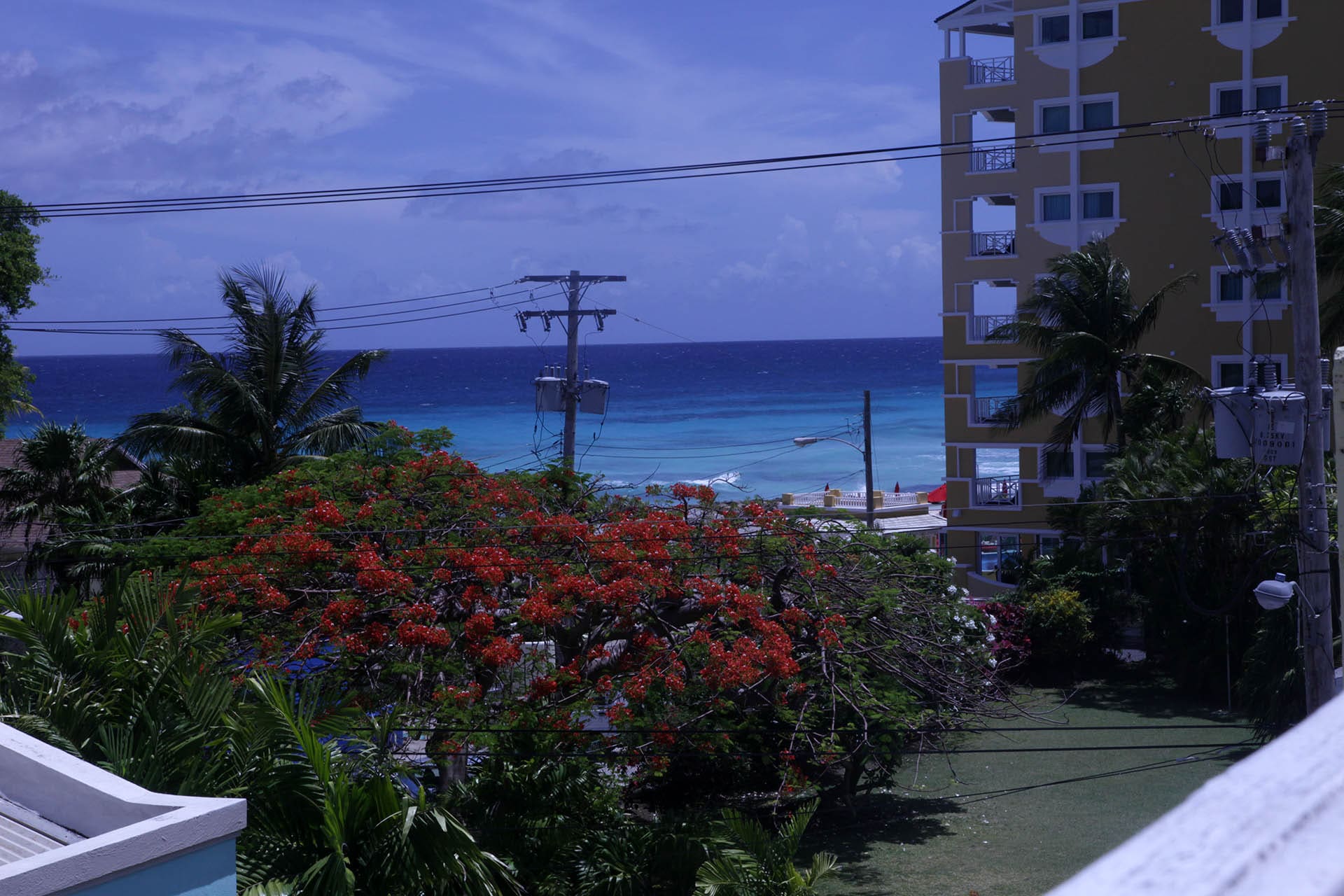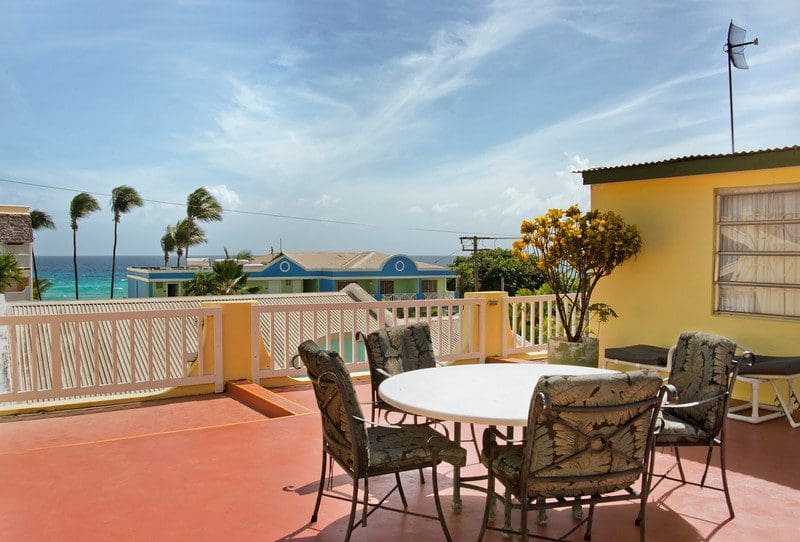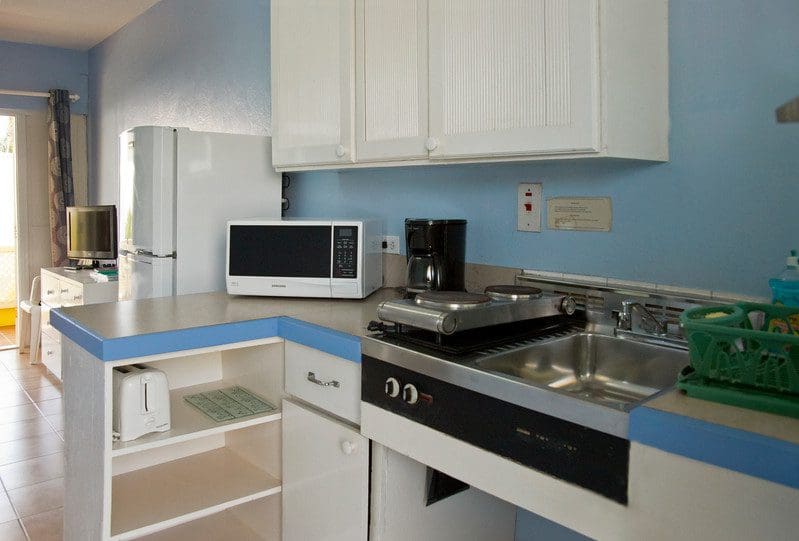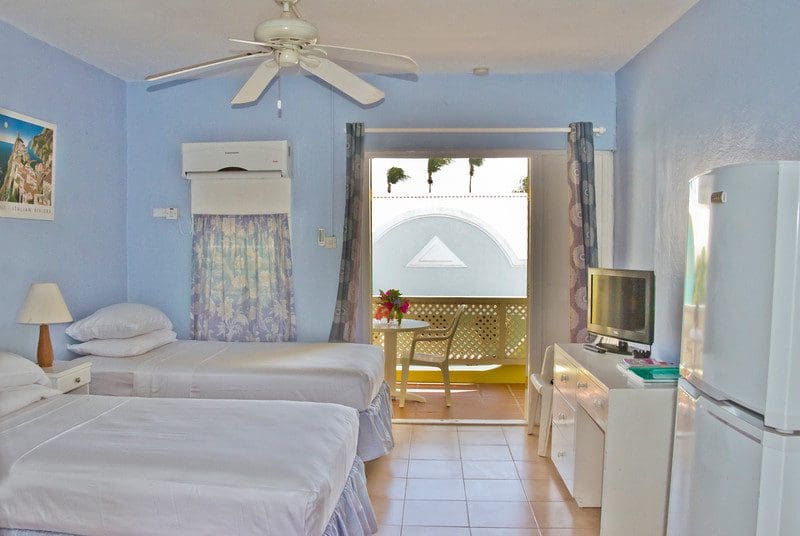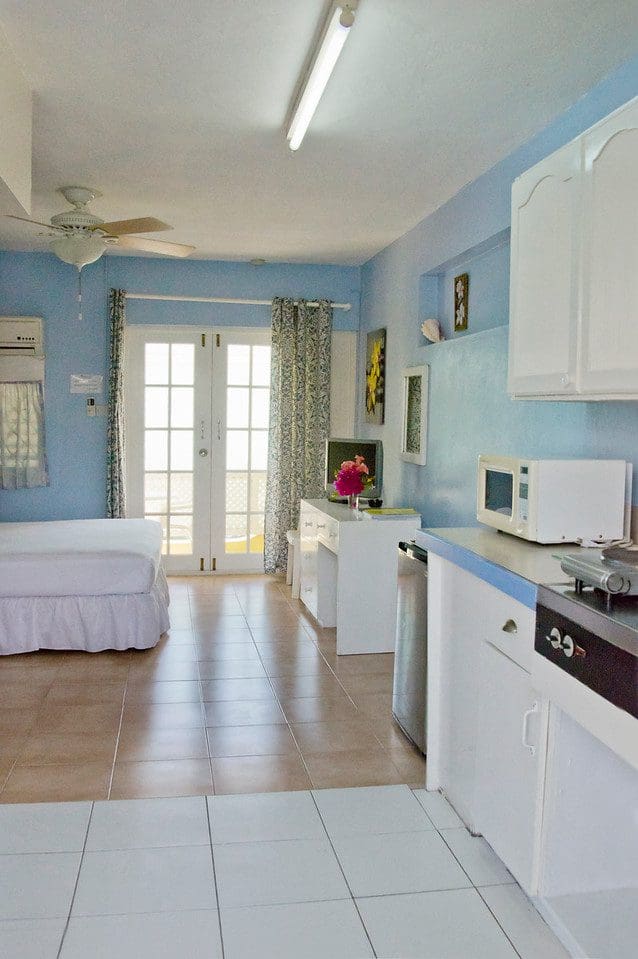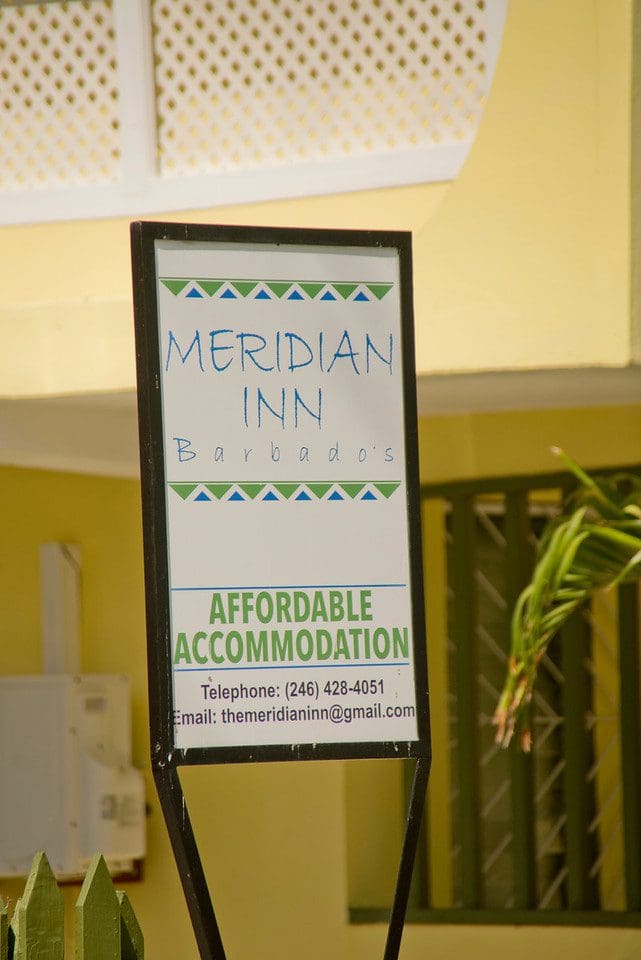 Meridian Inn
This Sixteen (16) room apartment hotel is situated at the quiet end of St.Lawrence Gap, on the south coast of the island of Barbados. Within easy walking distance is the exciting nightlife of St. Lawrence Gap,  shopping, watersports and activities; we're just 50 meters ( one (1) minute's walk) from the lovely Turtle Beach. We are five (5) miles from Bridgetown and only six (6) miles distance from the Grantley Adams International Airport.
Since September 2010, its current owner has been committed to giving you a relaxed and comfortable stay and they have made continuous improvements to the property, refurbishing all sixteen rooms.  The hotel's management will continue to be dedicated to providing a range of services to assist you in having a most enjoyable vacation! Many tours, sports and activities can also be arranged at the front desk.  Public transportation is available close by at US$1.75. 
Start your day with a cappuccino and freshly baked muffin under an umbrella on the sidewalk Café opposite Meridian Inn. Do you wish to indulge in an al fresco dinner? The choices are endless in "The Gap", from Asian to Mexican and Caribbean to Italian food, the choice is yours and the menus are creative and intriguing. You may decide to quench your thirst at one of the many pubs or take in a game at a sports bar. Meridian Inn can provide recommendations for dining and nightlife. Of course, you can also buy drinks at the Meridian Inn office or shop at a nearby convenience store and prepare meals in your studio's kitchenette.
There is a small honour library for guests, located at the office – "bring a book, leave a book"! In keeping with the new worldwide technology, we offer Fax and E-mail facilities for all our guests at our front office Reception. Friendly Barbadian Internet postcards can be sent to all your overseas friends via the Caribbean Postcard Center! For the convenience of our guests, there is a Postbox located near Reception where mail is collected daily, and stamps & postcards are available at Reception.
Not to be missed! On most Friday nights, you can head to Oistins Fish Market for a few hours of food, drink, music, relaxation and lots of laughs! Just contact the reception and confirm by noon on Friday. Transportation is arranged to leave the hotel at 7:00 pm and return at 10:00 PM; cost is US$8.00 per person. Food costs range from US$6.00 to US$10.00 per person. Enjoy Bajan fish and chicken and lots of local colour under the stars.
The nearby St.Lawrence Gap also features several nightclubs, catering to all musical tastes – from local calypso and reggae to mellow rhythm and blues. The clubs feature DJ nights as well as performances by live Barbados bands several times a week!
Room Descriptions
Meridian Inn consists of  (16) air-conditioned studio apartments, all of which have been recently refurbished and have private baths with showers. Choose from 3 ground floor, 6 first floor and 6-second floor units, or the penthouse on the top floor of the hotel. Each unit has either one queen-size or two twin beds. In addition, to make sure that you feel at home, laundry service is available. For convenience, You can store your valuables in our hotel safe at no charge. Each unit has cable television with 23 stations including HBO, ESPN, CNN, 4 major US networks, CBC Toronto and BBC World. Maid Service – Maid service is provided daily. Telephones are located on each floor, and there is no charge for local calls. Cell phones are available for rent for a nominal fee.
Reviews
Excellent for my purposes
This was my second stay for quarentine reasons relating to the local COVID travel protocols. The little hotel is absolutley ideal for want I required It is a budget hotel, not posh BUT clean, cheerful with all that you will need. There is no restaraunt but you can buy in without any problem. I will be staying again and I would recommend it even as a base for a self catering holiday. Ideal for a couple.
Basic lodging but sparkling clean.
Certainly the value, the location, the manager and all the employees. They went out of their way to look after visitors.
Nothing.negative…..I gave it an eight rating because that's the highest I rate.
The impressions are the most positive. I always prefer to stay in such places – small, quiet and cozy hotels. The rooms are bright, spacious and clean. Despite the hot sunny weather, the room was always fresh. During the ten days of my stay, I never used air conditioning, it was enough to keep the balcony doors and blinds on the windows open, and the fresh sea breeze always brought coolness. Despite the open windows and doors, the mosquitoes did not bother me at all. In general, the stay was comfortable and I will remember for a long time how pleasant it was to drink coffee on the balcony of my room! … And many thanks to all the hotel staff!
Clean..lots of hot water..toilet flushed well..lots of fresh good quality towels..comfy bed..secure..mini fridge..hot plates..microwave..toaster..coffee maker..quiet at night..close to restaurants and night life..walking distance to buses..Graham arranged a late check out to accommodate my flight..felt very safe as a solo female traveler.
Details
Price
: Starting from USD
$

80.00
per night