Starting from USD

$

90.00 per night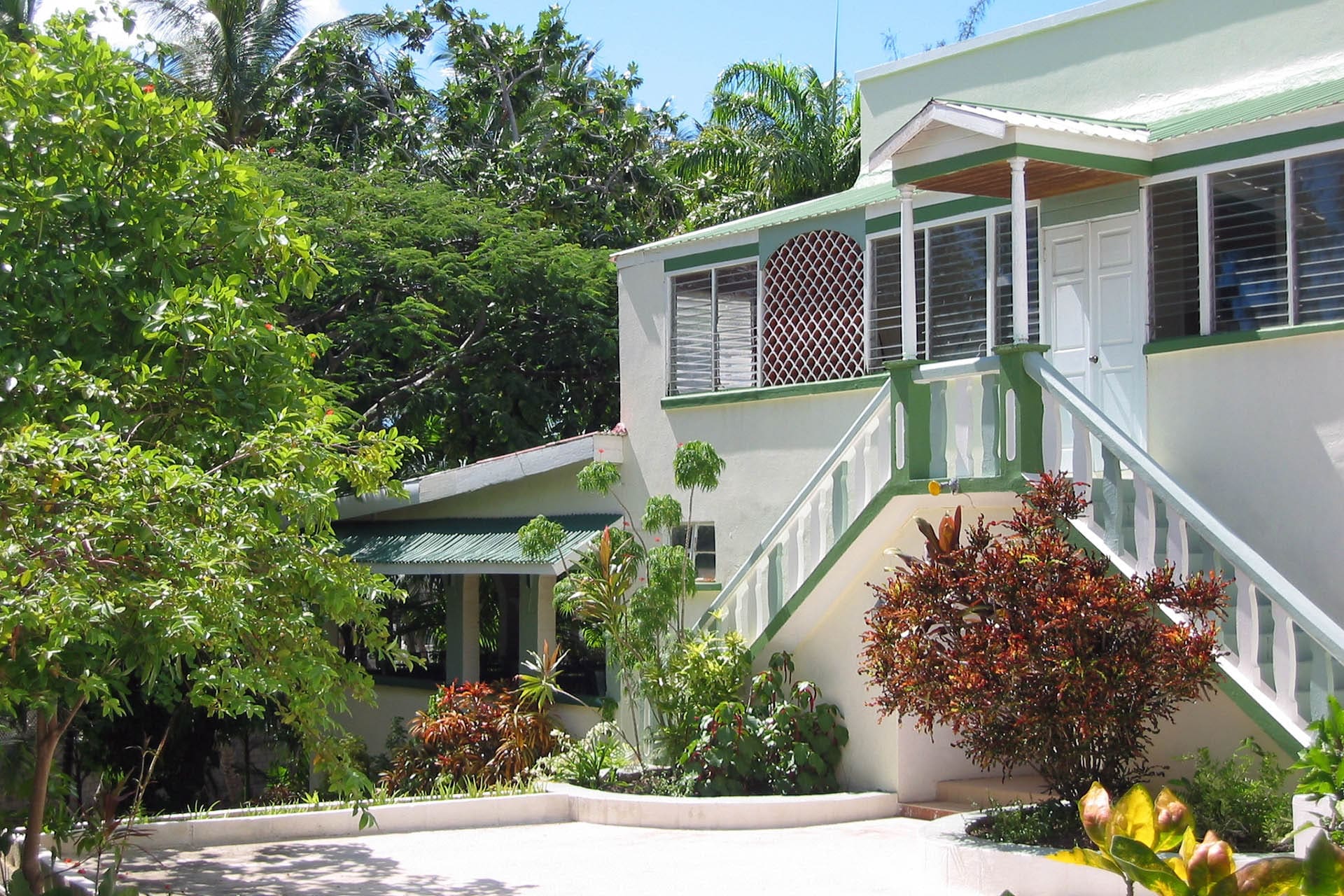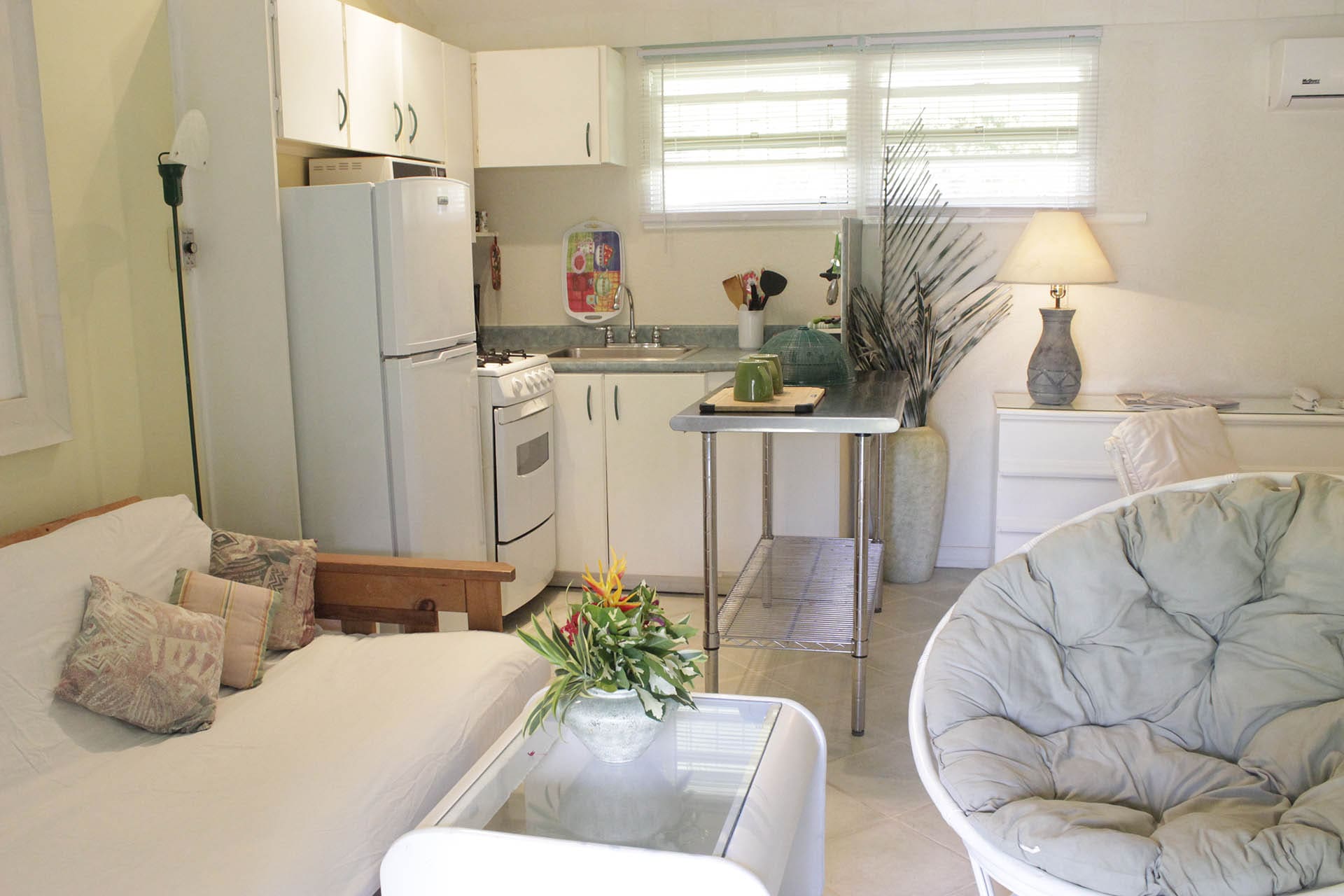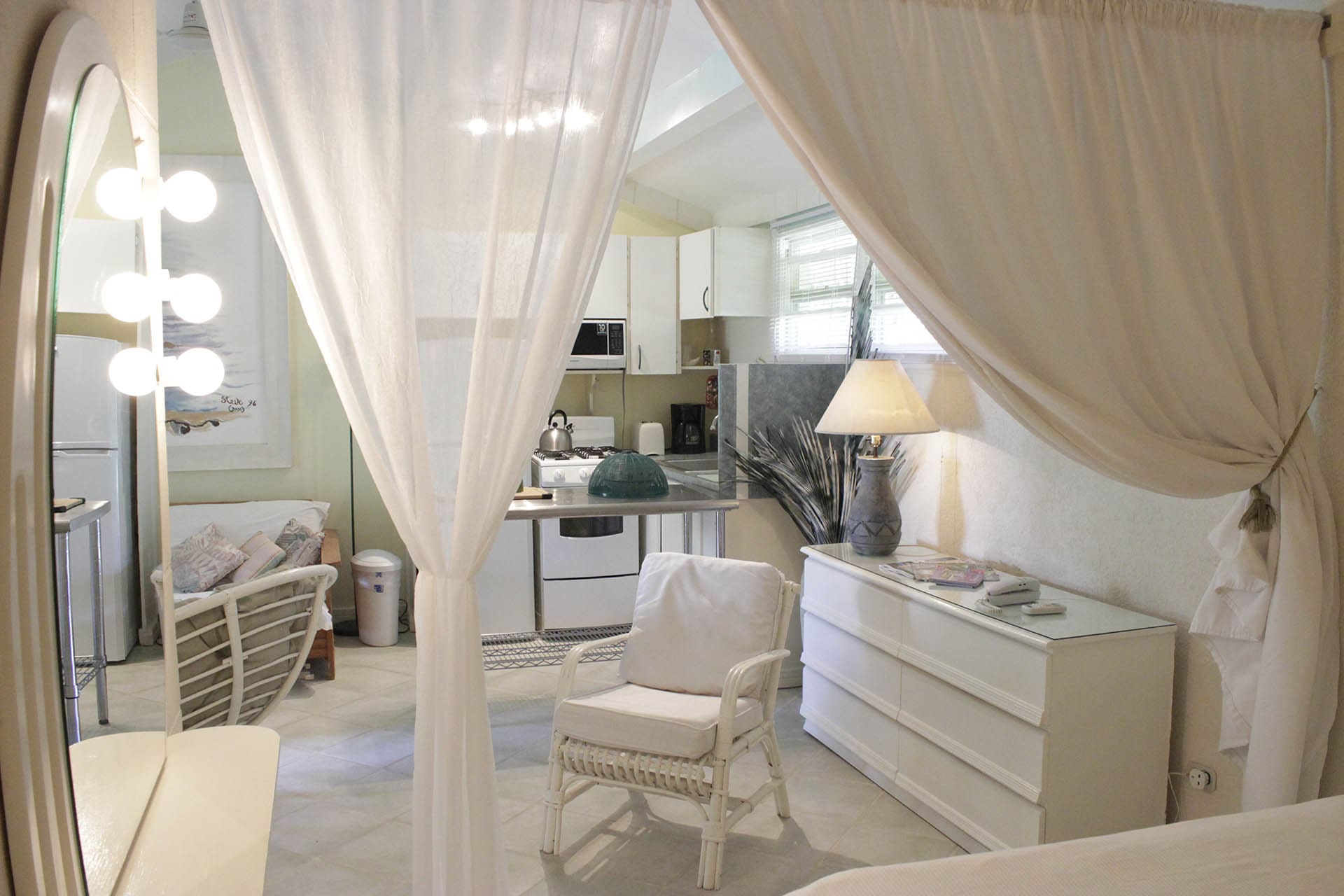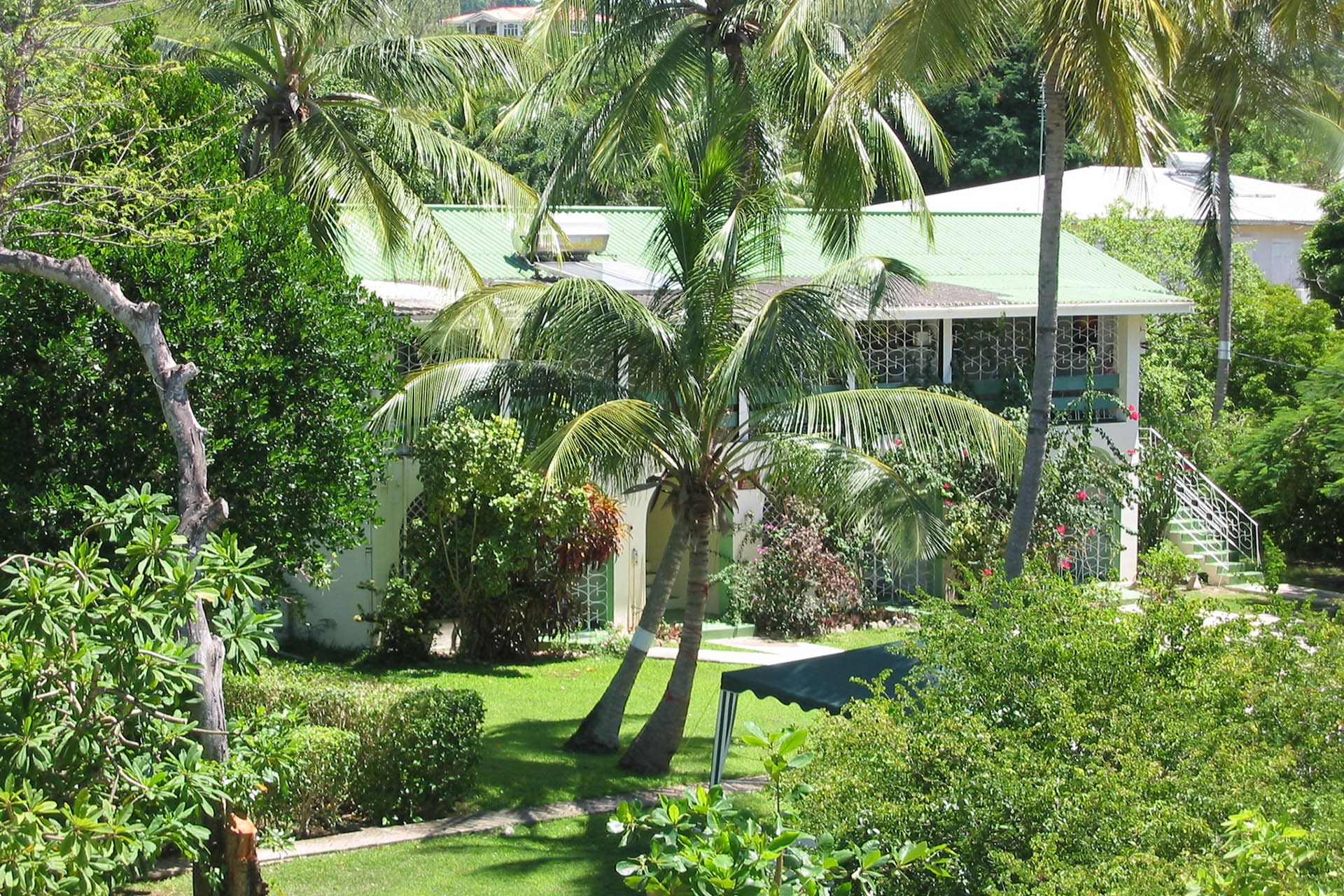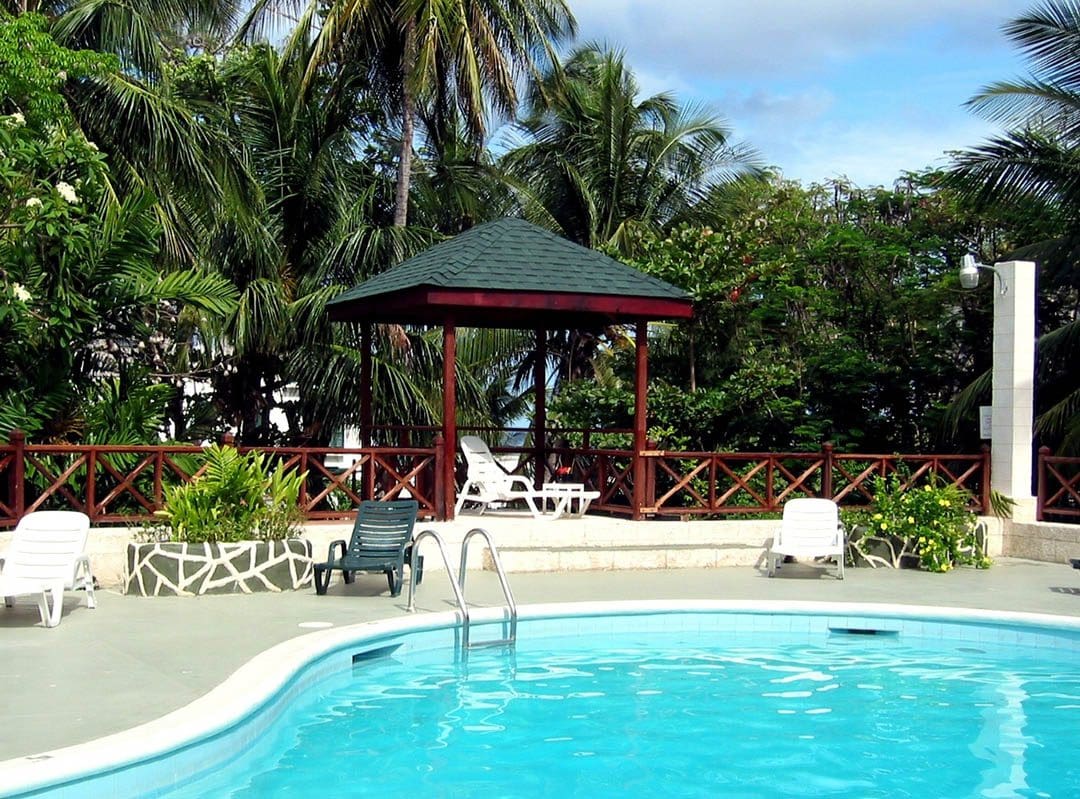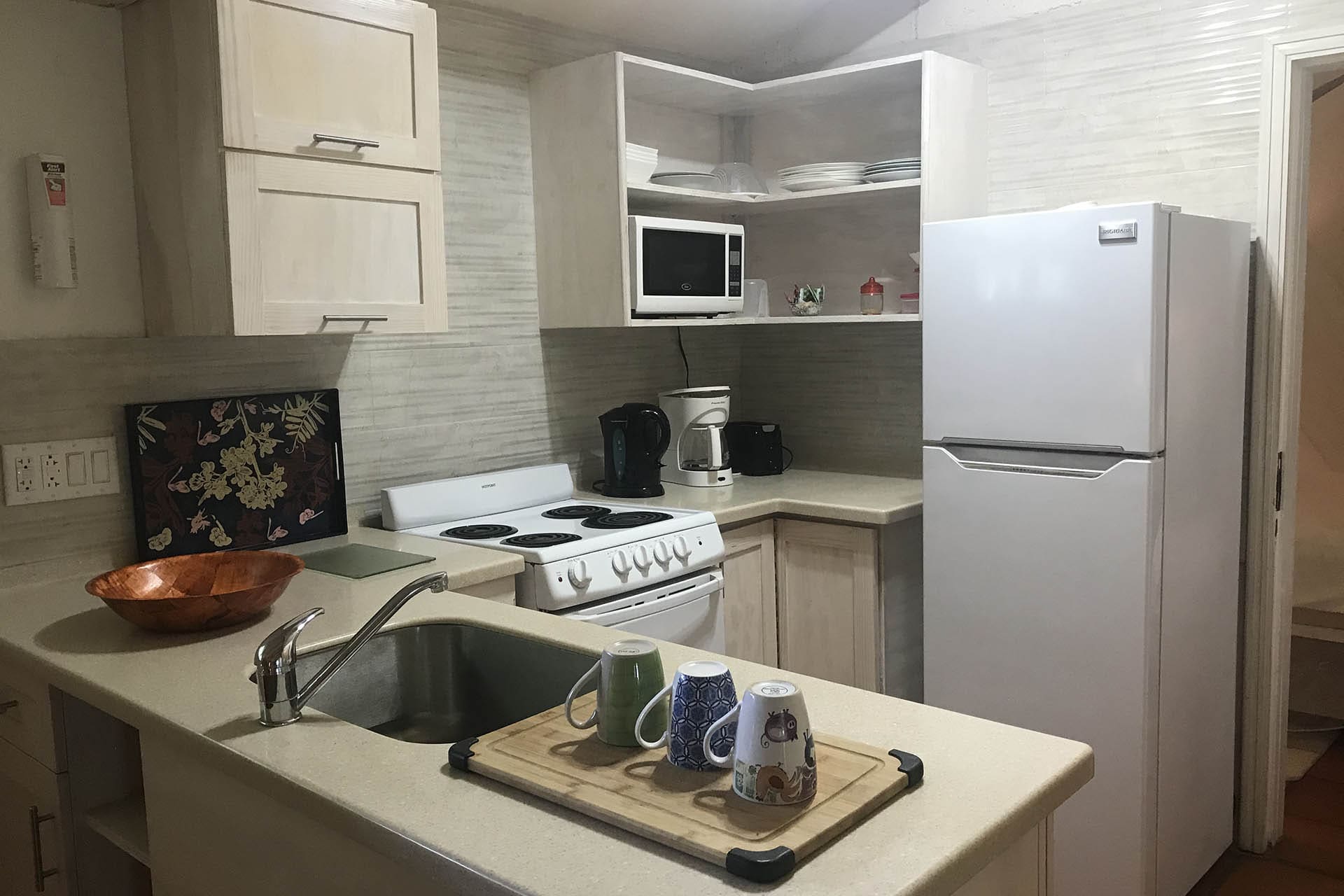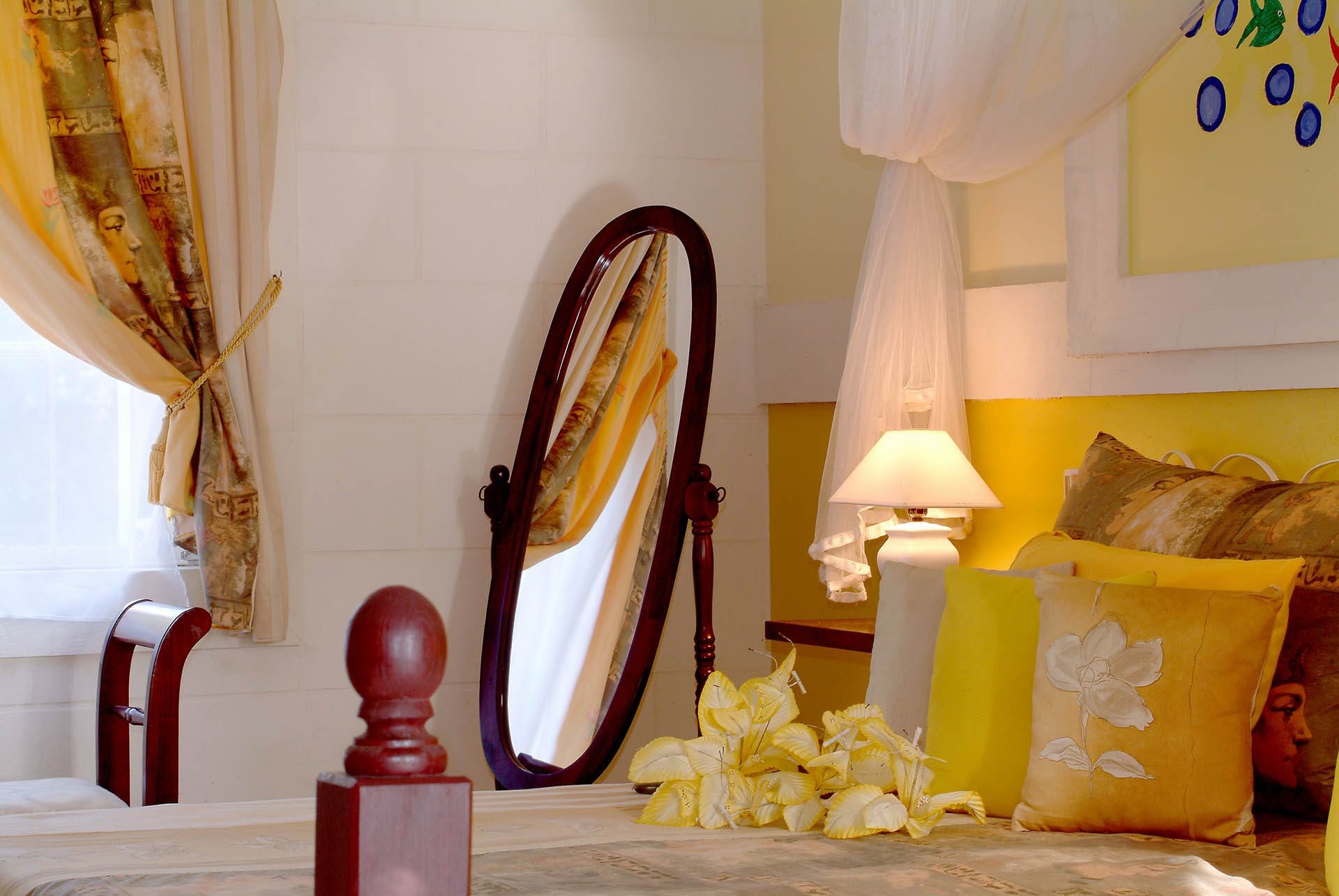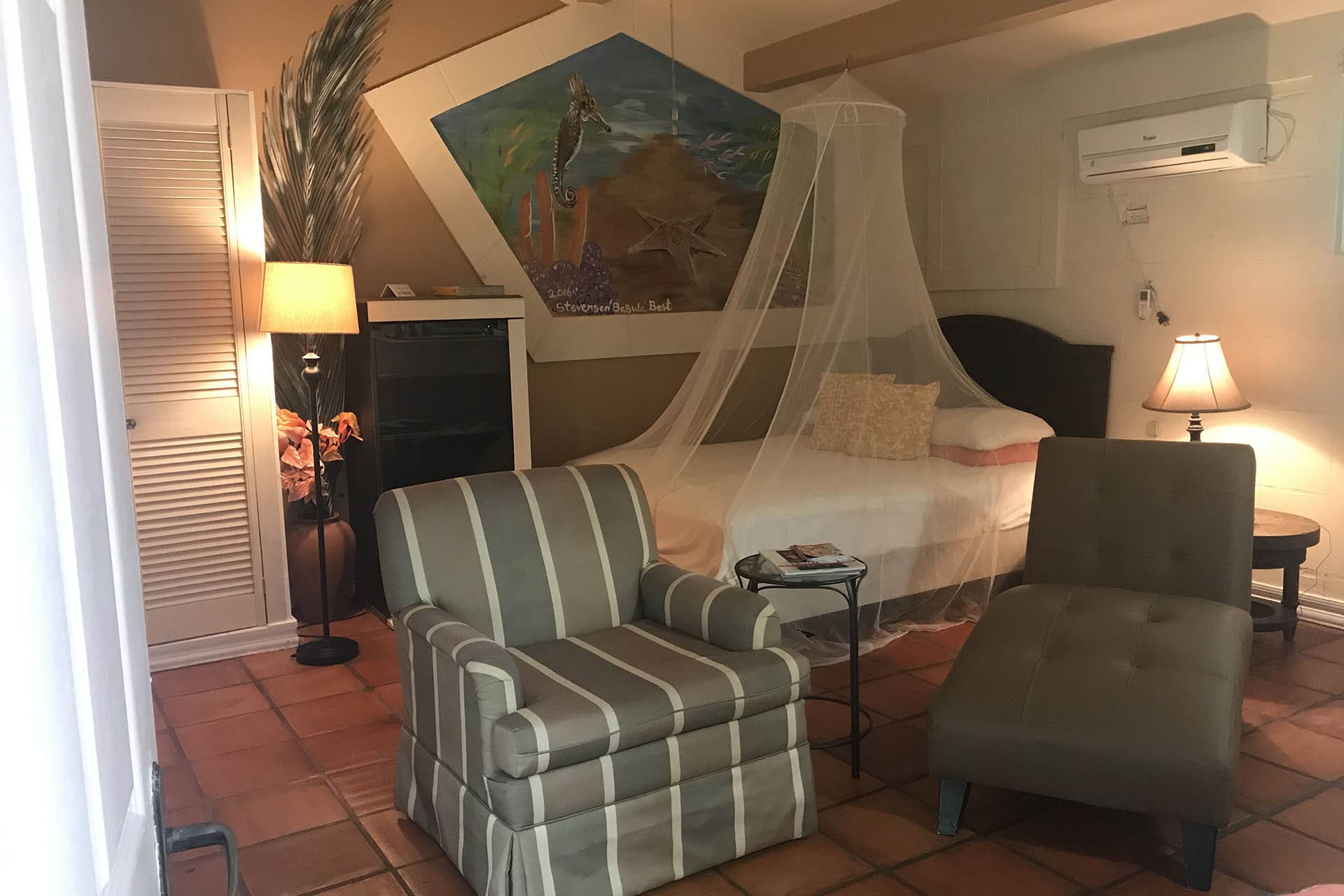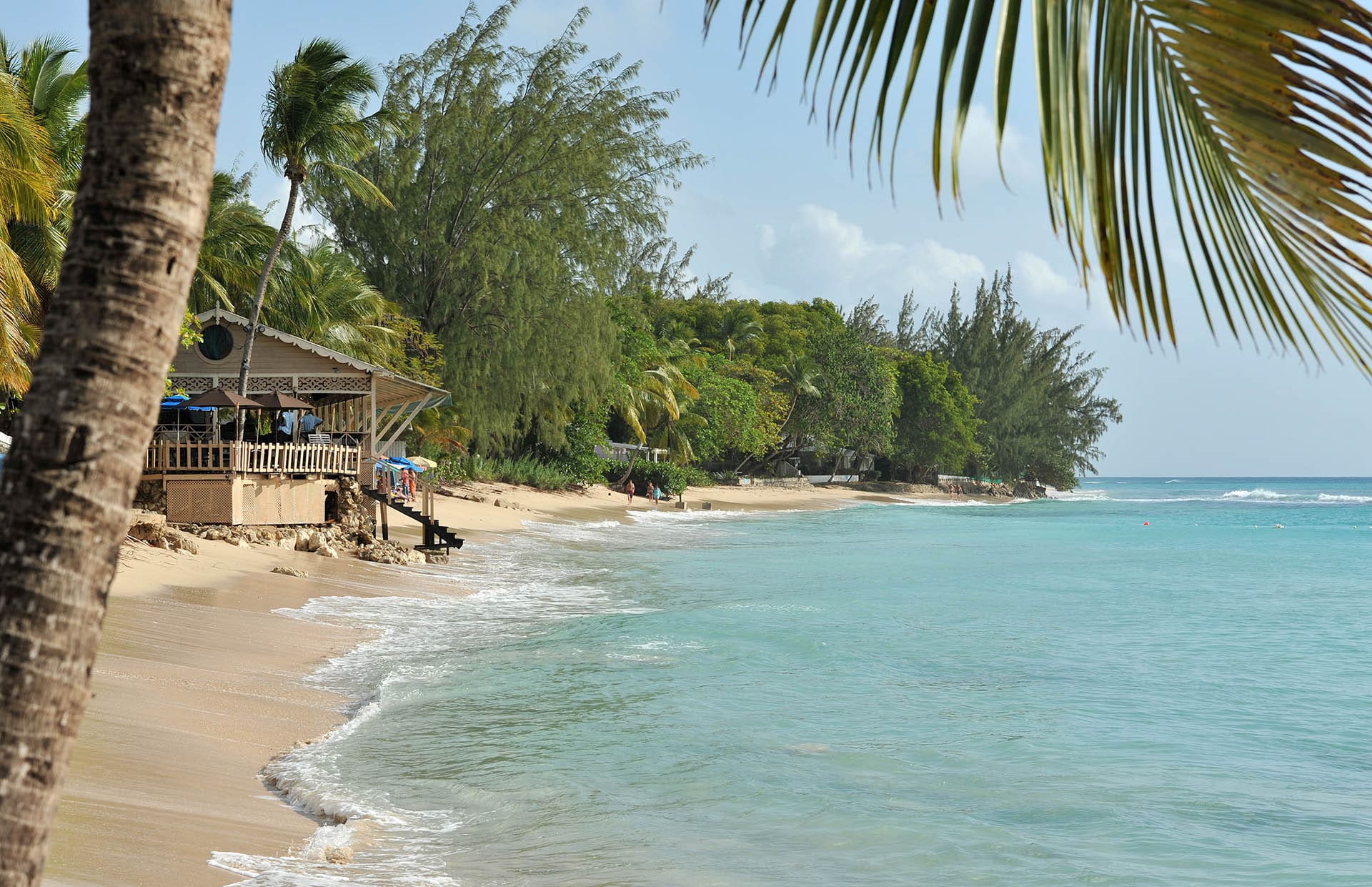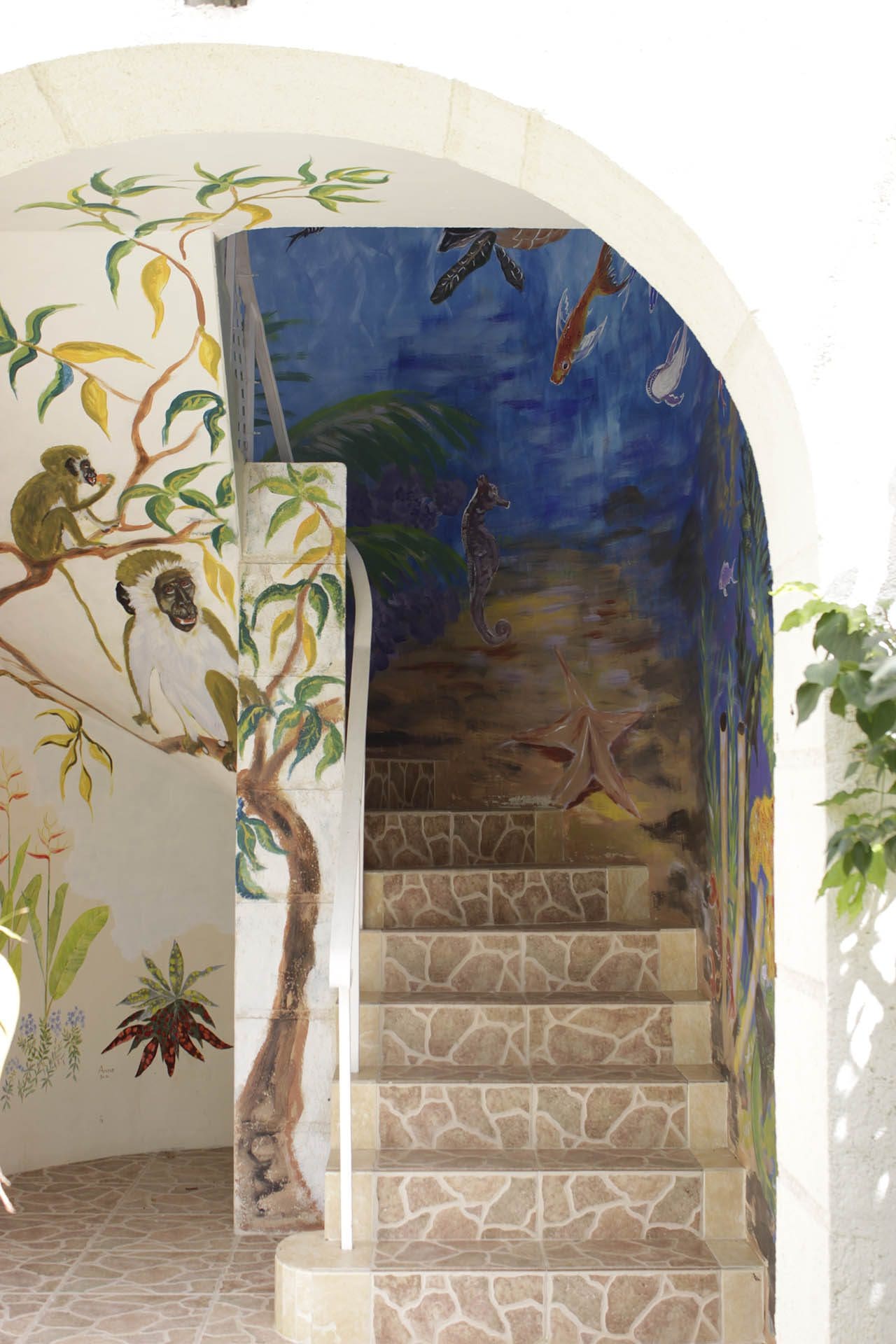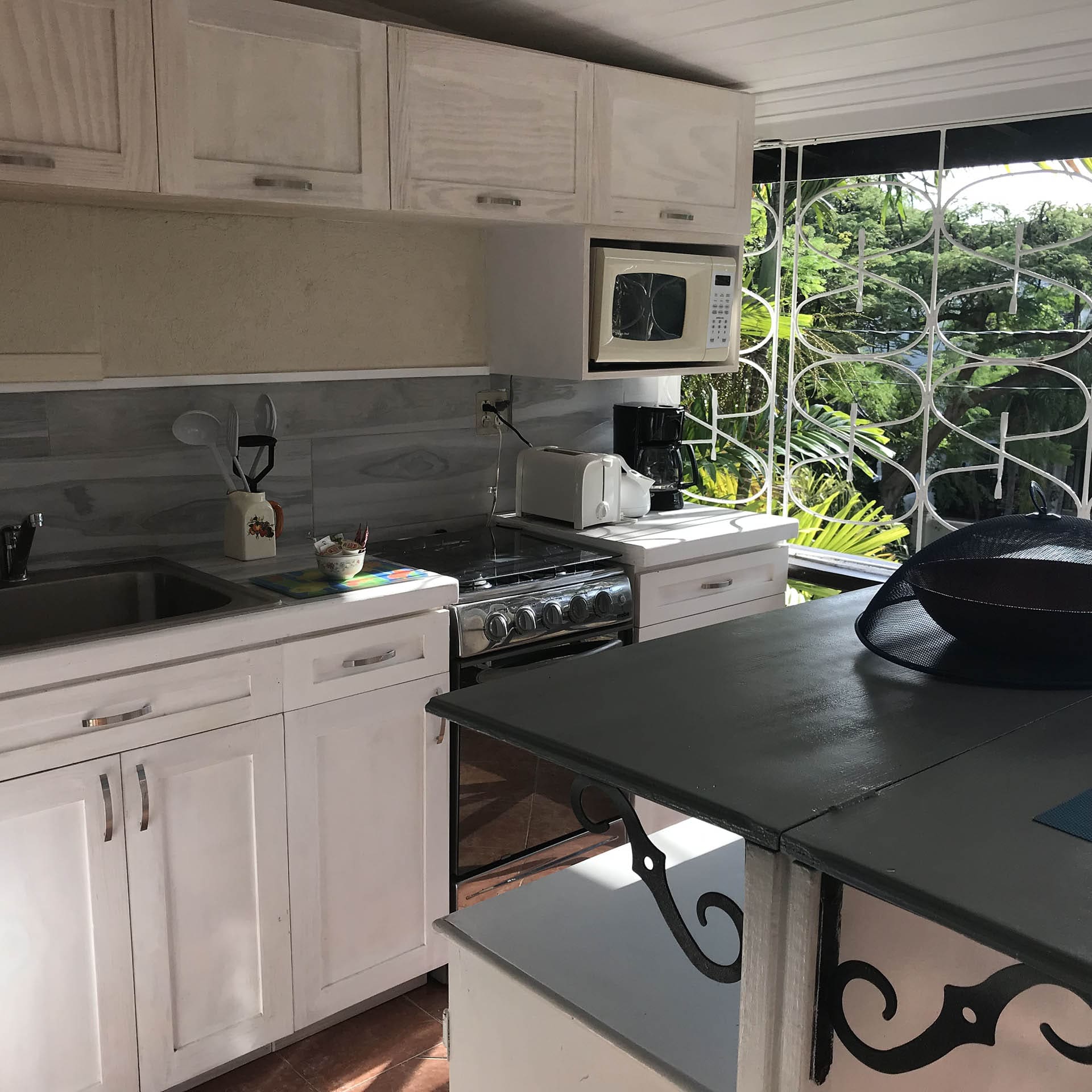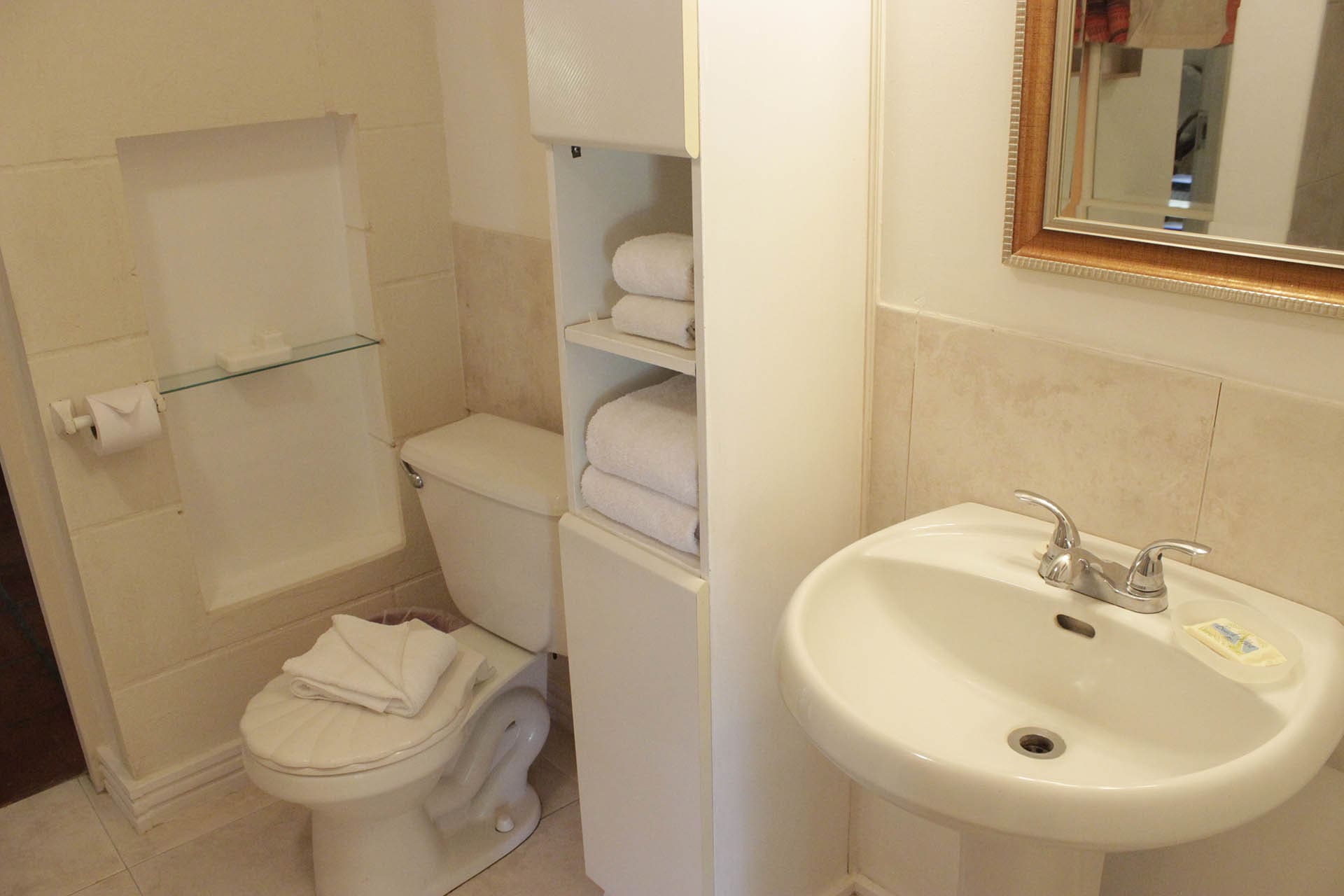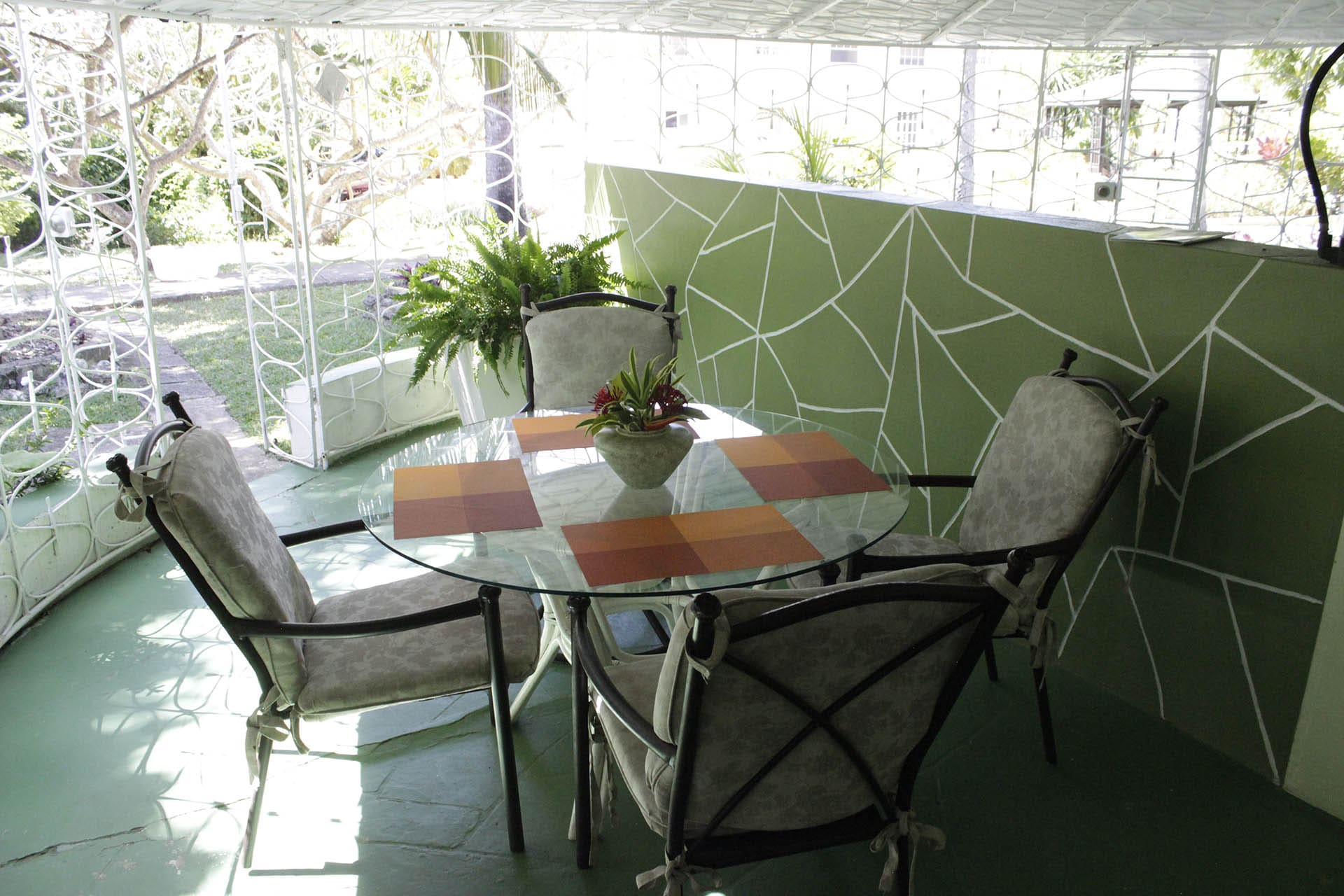 Legend Gardens Condos
Legend Garden Condos is a small quaint property of nine (9) self-catered apartments, nestled at world-renowned Mullins Bay on the Platinum Coast of beautiful Barbados, set on a 350-year old four (4) acre large plantation and lavished with over sixty (60) coconut and palm trees and home to families of monkeys. 
Legend encapsulates the essence of Barbadian charm. We are a home-grown business, our Accommodation is a no-fuss property bent on giving our guests a taste of authentic Bajan living. With individually designed boutique-style interiors, The Legend boasts spacious accommodations with a private bathroom, balcony or terrace and a fully equipped kitchen, including toaster, oven, fridge, microwave, percolator coffee machine and kettle.
We are renowned for our warm and friendly staff, combining for our guests the casualness of their own home with the enchantment of a tropical haven by the calm, clear waters of the Caribbean Sea.  If you love snorkeling, collecting shells, or you are looking forward to just lazing and gazing at a breathtaking sunset nearby, the beach offers the best of everything. For thrill-seekers, there are plenty of watersports on offer at Mullins. 
Our hospitality has won us numerous awards including BHTA's Traveller's Choice Award, Trip Advisor's Certificate of Excellence and Hotels Combined Recognition of Excellence.
We are within walking distance of restaurants and a twenty-four (24) hour convenience store. Charming Speightstown is a fifteen (15) minute walk away; and the luxuriant Holetown, a ten (10) minute drive away.
Awards, Certifications Or Recognitions
2017 TripAdvisor — Certificate of Excellence
2017 HotelsCombined – Recognition of Excellence
2011 to 2019 TripAdvisor – Travellers' Choice Award
2018 BHTA — Traveller's Choice Award
2019 Travel and Hospitality Award for Excellence
2020 LTG – Global Awards Winner
2021 TravelMyth – Top Ten Hotels in St. Peter
Reviews
BOOKING.COM TESTIMONIALS WEBSITE 2018
Guest name: Fiona , (GB)
Reservation Number 2055655415
2019-02-01
10.0
· What a gem The Legend Garden Condo is. Bird and Delia, the hosts, are so warm, generous and friendly. We will definitely be returning.
Guest name: Edward , (GB)
Reservation Number 2034884844
2019-01-30
10.0
· Bar the cricket it was amazing!
· The room and facilities were very clean. Bird and D were so friendly and helpful! I highly recommend staying there! If we go again to the Island I will definitely be staying there again! Thank you so much for making us so welcome!
Guest name: Maria , (GB)
Reservation Number 1772750281
2019-01-14
10.0
· A lovely little place in a quite part. Very relaxing do what you like if you like.
· We have just more or less got back from Barbados & The Legend Garden Condos. We had the most out of this world stay With Bird & Delia, who live in the grounds. The Condo was very big and roomy & if you like bright shabby chic you will love the rooms. Full of details. A proper Caribbean look. I must say as I got out the taxi last week I heard shouts of Maria Welcome. Delia made me feel at home from getting there to leaving. You are like one of the family here. This lovely place is good value. If you want a 5 star hotel that is your choice. If you want a more The Real Barbados in a relaxing place this may be for you. We will return……..
Guest name: BalazsK , (GB)
Reservation Number 1272452023
2019-01-13
8.8
· Relaxing and fun stay at Mullins Beach
· Amazing hospitality from Bird and Delia they really made us feel home. Great location just walking distance from Mullins beach. Apartments are very eclectic with a cool Caribbean vibe.
Guest name: giovanni , (IT)
Reservation Number 1999685500
2019-01-12
9.6
· Struttura molto accogliente a pochi minuti a piedi dalla spiaggia di Mullins. I proprietari, Delia e Alex, sono stati davvero gentilissimi e molto disponibili. La casa al secondo piano è spaziosa e dotata di una cucina ben fornita posizionata sul balcone. La struttura è immersa nel verde di uno splendido giardino tropicale. Wi-fi e parcheggio completano il quadro di una accommodation davvero perfetta!!
· Niente.
Gues name: Richard , (GB)
Reservation Number 1041272042
2018-12-17
10.0
· Dalia and Bird were fantastic hosts during our stay, they were incredibly accommodating and always a pleasure to speak with. They went to the trouble of arranging everything we had said we were hoping to do (catamaran, car hire and even taxi back to the airport), which was a real weight off of our shoulders. The apartment itself was very comfy and set in wonderful grounds, with plenty of local wildlife. The monkeys, cats, birds and tortoises were a real added bonus. The pool area is very pleasant also. The beach is only a 2 minute walk away, and Speightstown is an easy 15 minute walk away. I would certainly stay here again, and wouldn't hesitate to recommend it as a place to stay.
Guest name: Lisa , (NL)
Reservation Number 1120128460
2018-07-22
10.0
· Amazing stay – will hopefully come again.
· The owners of this property were amazing and obviously love the business that they are in. Everybody working for the property is very friendly and always up for a chat. The apartments are lovely, spacious and put together with care and an eye for detail. It was quiet and peaceful, off the street, but only a 2 minute walk from the beach at the same time.
· Nothing really. I had an amazing stay. If I had had any complaints I would have gone to the owners and I am sure they would have taken care of that too.
Guest name: Philip , (GB)
Reservation Number 1911817688
2018-05-13
10.0
· A gem of a place, and somewhere we would definitely return to!
· Legend Condos is a great place for those seeking something a little bit special in Barbados – dont expect 5* all inclusive thrills but expect a really authentic Barbados experience (Byrd & Delia are just great). The location is just set back from Mullins Beach, a gem in itself, Holetown & Speightstown are easily accesible – In the grounds you will find a myriad of birds inc parrots, tortoises and monkeys so that you feel a part of Barbados rather than a part of a sanitised resort.
· Hard pushed to think of anything
Guest name: Anthony , (FR)
Reservation Number 1043412060
2018-04-04
9.6
· La gentillesse et la disponibilité des hôtes ainsi que de l'équipe, une belle rencontre, le cadre agréable et le calme ambiant, très reposant, belle piscine, logement propre et fonctionnel. Bien situé à Mullins, loin des plages plus au sud et plus bondées, idéal pour visiter la Barbade, commerces et restaurants à proximité et la visite des singes matin et soir pour les amoureux de la faune, très sympa! Merci à Délia et Alex pour le séjour.
· Pas beaucoup de défauts à noter, question pratique vu que nous voyagions avec un enfant de moins de 3 ans une douche avec pommeau manuel eut été plus simple pour le laver qu'un pommeau fixe et peut-être ajouter des portes fenêtres moustiquaires mais ça reste de l'orde du détail par rapport aux points positifs, attention aux chutes de coco quand même!
Guest name: Richard , (GB)
Reservation Number 1133128135
2018-04-02
8.3
· Fantastic stay, well located fantastic beaches, total chill out, rest assured Dee and Alex will look after you and keep you entertained and make sure you enjoy your break. We will be back !!
Guest name: Janet, Steve and Ale , (GB)
Reservation Number 1159715739
2018-03-26
10.0
· Experienced real Barabados a stone's throw from Mullins Beach.
· We have given the Legend Condo 5 stars because it is NOT like any of the resort hotels. Don't go here if you worry about a bit of rust on the balcony or leaves falling in the pool. This is NOT 5 star luxury but the most welcoming place we have ever stayed. This is an extension of the owners' home – quirky, homely, exclusively different. Delia, Bird and the twins brought Barbados to life.
· Loved it all.
Guest name: Catherine , (GB)
Reservation Number 1137502760
2018-03-07
9.6
· Wonderful stay with wonderful people
· The owners and staff were delightful and couldn't do enough for you. In a great location right near the beach and on bus route
· That we had to leave!
Guest name: Zuzana , (CZ)
Reservation Number 1413599456
2017-12-10
10.0
· – one of the best places I've ever stayed at – spacious & cozy apartments – great location just opposite Mullin's Bay, yet very quiet – great garden with turtles and monkeys 🙂 – you'll simply feel like home with Delia and her family! You could spend days speaking to her and her husband and you'd always have fun and learn a lot from them.
· I'm usually very skeptical if there hasn't been anything that could be improved – but it's simply not this case 🙂
Guest name: Katherine , (US)
Reservation Number 1307882134
2017-11-14
10.0
· a wonderful place to stay!
· I had a great stay at the Legend garden condos. The guesthouse was quiet, but right across the street from the beach. This beach had the best sunset view I've ever seen. The buses were super easy to take from the property. There's a small grocery store inside the gas station next block that has a good variety of items. The owners Delia and Alex were very hospitable and friendly. Delia even took us to the supermarket in Speightstown on the first day to stock up on groceries. And they took some guests out to the Fish Fry dinner at the Merton's place in Moontown one of the nights. It was an authentic local Bajan experience that I wouldn't have had if not for them taking us. We had fun looking at the monkeys in the trees by the pool and also the turtles in the garden. Barbados is a great island and my experience was much enhanced by staying here. I fully recommend Legend condos.
·
<b>EXPEDIA TESTIMONIALS WEBSITE 2018</b>
5 out of 5
by Rick on Expedia
Posted Feb 27, 2018
The best staff and concierges in the Caribbean ,Location directly in front of Mullins beach and transfers to and from airport. They have a car on site they will rent out to guests for the day.
Comment from Hotel Management
Mar 5, 2018 by Delia
Hi Rick, Thanks so much for your review. It was a pleasure having you stay with us. We hope to see you again soon.
5 out of 5
by Anonymous on Orbitz
Great location and fantastic hosts
Posted Jan 7, 2017
Pros: location near the beach and small atmosphere made us feel comfortable with lots of attention
Cons: nothing
Location: right near Mullins beach
It was our first time to Barbados and we were clueless. The owners made us feel so welcome and were so accommodating to us. They made us feel right at home. She really went out of her way to accommodate us with our early arrival. The location was right up from the beach, so we could walk every day to the beach and we felt safe as well. Even though we were only there a few days, we felt right at home and will definitely come back.
Respond
Share with your staff
4 out of 5
by Martgrad on Expedia
Great resort and location for price.
Posted Apr 11, 2016
Pros: Friendly and helpful staff / owners
Cons: Improve WiFi access in guest rooms.
Location: Very near Mullins Beach – short walk down the driveway, and you are there. Mullins Beach Bar/Restaurant is right at the bottom of the driveway also.
Very friendly owners and staff! Very helpful. Rooms & bathrooms appear recently updated and are very clean. Great to have a full size refrigerator! Free local phone calls. WiFi access around the pool. Very nice pool! Great, central location, and very close to beautiful beach. So handy to have a full kitchen to use to help save money while there, by not having to eat out every meal.
Comment from Hotel Management
Jun 1, 2016 by AG
Hi Martgrad, We've recently upgraded our internet service. Hope this one keeps up.
Details
Price
: Starting from USD
$

90.00
per night